The story I'm working on currently, set to be out by Skyrim's 10 year anniversary, which is basically a revamp of Skyrim with new environments and Tiber Septim as the primary antagonist instead of Alduin, so it required a different alternate Skyrim because frankly I don't need my story to be about fetch quests or dungeon delving. So, in leu of that I've drawn the version of Skyrim that will feature in my story.
Different landscapes and cities, and many elements removed. So I guess it's not even Skyrim anymore technically but some stuff is still reminiscent. I essentially took Skyrim and made it a blank canvas and filled it with my own ideas. Because I didn't find the Skyrim in game that fascinating. It was very quantity over quality and I've remedied that for my story; Suicidal Neurosis. Which is again, an alternate reality version of Skyrim.
Ill also include pictures that aren't mine but I'm using as concepts for locations.
Map of My Alternate Skyrim: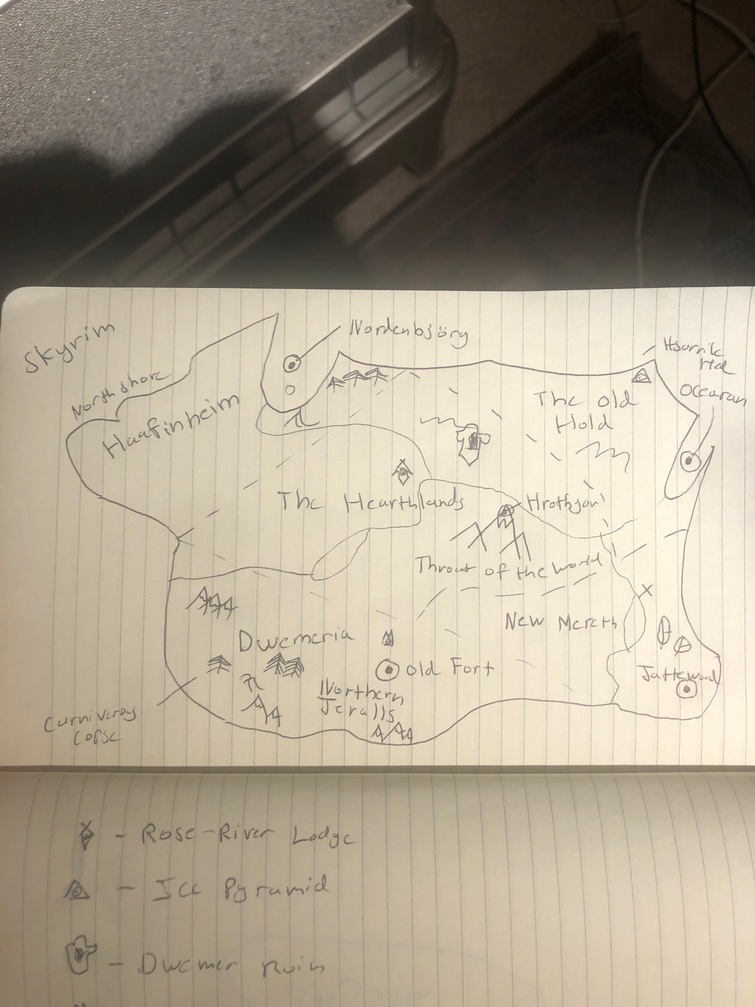 Northern Jerall Mountains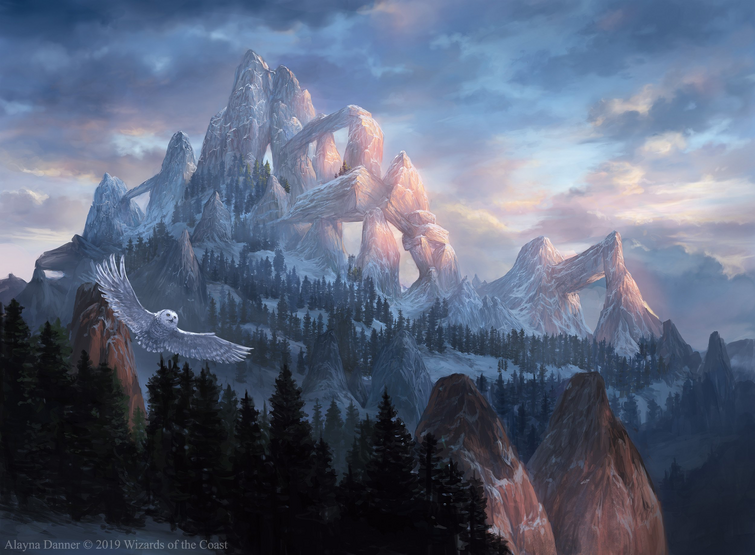 (Top-Left): Nordenbjörg (Replacing Solitude)
(Top-Right): Southern Hrothgar Plains (In Summer)
(Bottom-Left): Aetherius (Idavoll Palace)
(Bottom-Right): Northern Hrothgar Plains
City of Hrothgar Concepts: Mountain City With Tram Lines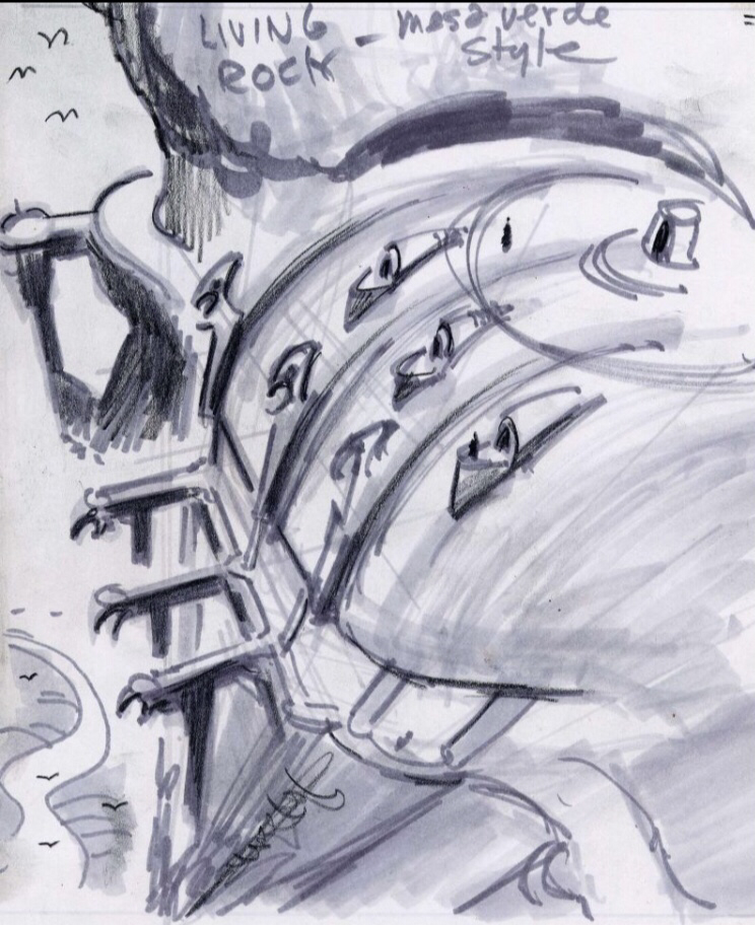 Story Cover Art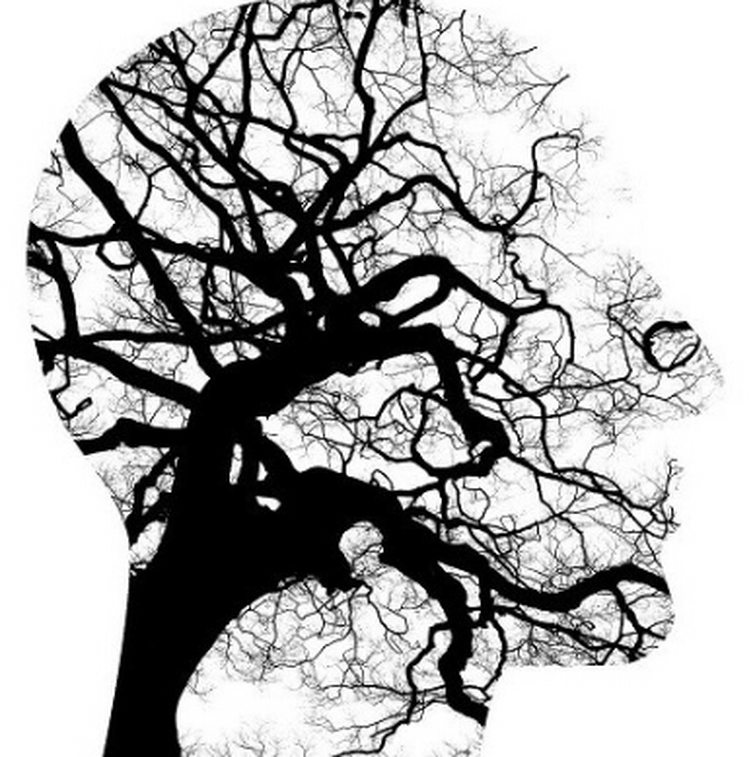 I mainly made this post for myself but I decided to share it with anyone interested. Feel free to post thoughts or questions. Just don't be condescending or rude. I have my reasons for doing what I'm doing.