この記事は英語版の記事Dawnstar (Skyrim)から日本語に翻訳中です。
もしあなたが 英語版からの翻訳能力と日本語能力が十分と確信しているならば、あなたは翻訳を手伝うことでTESWikiを支援することができます。
他の用法は、Dawnstar を参照してください。
Dawnstar (ドーンスター)とは The Pale(英語版)の首都で、Skyrimにおける主要都市のひとつである。また、豊富な鉱山と港[1]、Skyrim北岸の守備隊の駐屯地としても知られている。Jarl Skald the Elder(英語版)が統治しており、2カ所のMines (Skyrim)(英語版)と港、少数の住人からなる比較的小さな町である。そして、Skyrimの中でも、Winterhold (Skyrim City)(英語版)やWindhelm (Skyrim)(英語版)と並ぶ、永久に雪と氷に閉ざされた寒冷な集落のひとつである。なお、Dragons (Skyrim)(英語版)によく襲撃される街の一つでもある。
It was after the destruction of a fortress in Dawnstar during 2E 283(英語版)that Potentate Versidue Shaie(英語版)declared martial law, leading to one of the most brutal and bloody periods in the history of Tamriel.[2][3] This also led to the creation of the Fighters Guild(英語版), Mages Guild(英語版), and Thieves Guild during the Guilds Act(英語版).[4][5]
The village was rebuilt at least before the end of the Third Era(英語版).[6] However, it is noted in the Pocket Guide to the Empire, Third Edition: Skyrim(英語版) that Macella was the Queen of Dawnstar, and had married King Thian(英語版)of Solitude.
Around 4E 201, Dawnstar's citizens were suffering from a series of nightmares by the Skull of Corruption(英語版). The Last Dragonborn and a former priest of Vaermina(英語版), a dunmer named Erandur, went to the Nightcaller Temple(英語版)and ended the city's suffering.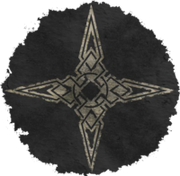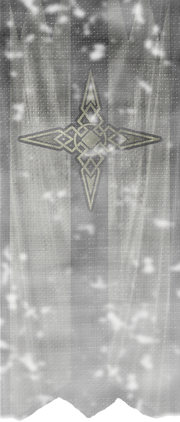 このセクションには Dawnstar (Skyrim) に関連するバグ情報があります。リストにバグを追加する前に下記の事項を考慮してください:
下記にバグ情報を追加する前にトークページで他の編集者と「すべての」バグを確認してください。
助けを求める質問をする前に、常にまず古いセーブファイルのリロードを試みてください。
修正されたバグや仕様の可能性があるものについては議論しないでください。その他本人にしかわからない逸話はすべて記事ではなくトークページに残してください。
バグが発生するシステムを明確にするために、常に

 360  

、

 PS3 

、

 PC  

を追加してください。
特に記載のない限り、コミュニティのコンテンツは
CC-BY-SA
ライセンスの下で利用可能です。