How Does Armor Work in Skyrim?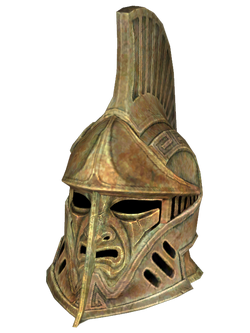 Armor is a type of apparel found in The Elder Scrolls V: Skyrim. When worn, armor increases a character's armor rating and thus helps to reduce the overall damage inflicted from physical attacks. In addition to offering protection from physical attacks, armor can be enchanted to grant additional types of protection, to bolster certain skills, or to increase stats such as Stamina, Health and Magicka.
Types
There are two types of armor available, Heavy Armor and Light Armor, both with their own skill tree and associated perks. Both types have their advantages and disadvantages. Use of the Steed Stone can negate many of the disadvantages of heavy armor.
Heavy Armor
Advantages

Offers a greater variety of armors available to craft.
Offers a greater number of Perks to choose from.
Offers much more protection from physical attacks.

Disadvantages

Makes more noise than light armor, so sneaking is harder.
Slows down movement much more than light armor.
Stamina is drained much quicker while sprinting.
Light Armor
Advantages

Much lighter than heavy armor.
Makes less noise than heavy armor, so sneaking is easier.
Less stamina is drained while sprinting.

Disadvantages

Offers fewer variety of armors available to craft.
Offers fewer number of Perks to choose from.
Offers much less protection from physical attacks.
Damage reduction
Armor increases the Dragonborn's armor rating, which decreases how much physical damage is dealt to them. The maximum damage reduction is capped at 80%, which is achieved:
When wearing 4 pieces of armor plus a shield: 542 armor rating.
4 pieces of armor or less without a shield: 567 armor rating.
Not wearing any pieces of armor: 667 armor rating. (Can only be achieved using shield spells such as Stoneflesh and Ironflesh)
Armor sets
An armor set is defined as a complete set of armor that includes one matching armor piece for the head, chest, hands and feet.
There are several different armor sets available in Skyrim, both in heavy and light variants. Certain armor sets can provide special bonuses if the full set is worn. See the main article for a full list.
Headgear
Light
Heavy
Cuirasses
Light
Heavy
Boots
Light
Heavy
Gauntlets
Light
Heavy
Shields
Light
Heavy
Jewelry
The following pieces of jewelry are unique in that they provide their own armor rating and will contribute towards increases in the Light Armor skill. They cannot be upgraded at a workbench, but they do allow the Mage Armor perk to function as normal.
See also
*Disclosure: Some of the links above are affiliate links, meaning, at no additional cost to you, Fandom will earn a commission if you click through and make a purchase. Community content is available under
CC-BY-SA
unless otherwise noted.