For other uses, see Azura's Coast.
Azura's Coast is the long, rugged and mostly uninhabited coastline region of Vvardenfell's east and southeast, including all the islands. It is a wet and rocky area devoid of trees; only low-lying and hardy vegetation is able to exist here. The location is named after Azura, a Daedric Prince held in high esteem by the Dunmer.
The area, historically uninhabited, has seen a drastic increase in population since the opening of Vvardenfell. Most of Azura's Coast falls within the jurisdiction of House Telvanni, and they have established several settlements. These include Tel Branora to the south, Tel Aruhn, Tel Fyr, the house seat of Sadrith Mora, within Zafirbel Bay, and Tel Mora, near the junction of Azura's Coast and the greater Sheogorad archipelago.
The following creatures can be found here: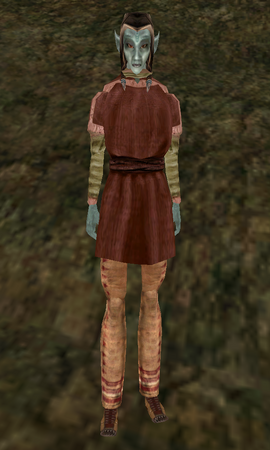 The numbers after the characters indicate the grid location where they can be located, as listed by The Elder Scrolls III: Morrowind Construction Set.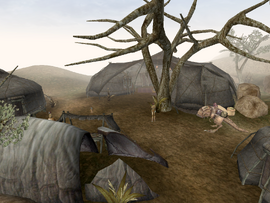 *Disclosure: Some of the links above are affiliate links, meaning, at no additional cost to you, Fandom will earn a commission if you click through and make a purchase. Community content is available under
CC-BY-SA
unless otherwise noted.