GTA: The Criminal Enterprises - The Loop
Play Sound
For other uses, see Frenzy.
Frenzy is an Adept-level Illusion spell in The Elder Scrolls V: Skyrim.
Effects
[
]
Frenzy increases multiple targets' inclination to attack, in a relatively small area. Effectively, it has the opposite effect of Calm. The magnitude is the level affected; this spell only works on characters and creatures up to the level specified, unless it is dual-cast while having attained the Illusion Dual Casting perk, in addition to certain perks in the Illusion skill tree that increase the spell's effectiveness. Automatons, undead, and Daedra cannot be frenzied until the Master of the Mind perk in the Illusion tree is achieved.
Usefulness
[
]
Skill Training
[
]
A frenzy spell may also be a good way to train weapon skills. The spell may be used to anger a character that cannot die (a character needed to complete a quest), and once the character begins to attack, the Dragonborn may then fight back without being arrested. About 20 seconds later, the character should get back up, and the Dragonborn may resume the fight.
Also an effective way of hunting without Archery or a destruction spell, it can cause deer and elk to close to hand weapon range. This can level weapon skills, and provide leather for Smithing. One can alternate casting Pacify to quickly power level Illusion with large groups of NPCs such as Stormcloaks, Imperials, and Forsworn.
Spell tome
[
]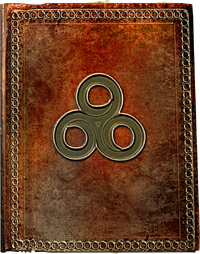 Attributes
[
]
Weight: 1
Value: 330
See Spell Tome for a complete table of spell tomes, their descriptions, and their values.
Acquisition
[
]
Alchemy
[
]
The following ingredients may be used in any combination of two or three to create a Potion of Frenzy:
| Ingredient | Primary Effect | Secondary Effect | Tertiary Effect | Quaternary Effect |
| --- | --- | --- | --- | --- |
| Fly Amanita | Resist Fire | Fortify Two-Handed | Frenzy | Regenerate Stamina |
| Blisterwort | Damage Stamina | Frenzy | Restore Health | Fortify Smithing |
| Falmer Ear | Damage Health | Frenzy | Resist Poison | Fortify Lockpicking |
| Hagraven Feathers | Damage Magicka | Fortify Conjuration | Frenzy | Weakness to Shock |
| Troll Fat | Resist Poison | Fortify Two-Handed | Frenzy | Damage Health |
| Human Heart | Damage Health | Damage Magicka | Damage Magicka Regen | Frenzy |
| Boar Tusk DR | Fortify Stamina | Fortify Health | Fortify Block | Frenzy |
Appearances
[
]