For other uses, see Harmony.
Harmony is a Master leveled Illusion spell in The Elder Scrolls V: Skyrim that requires the use of both left and right hands. It causes both creatures and people up to level 25 to become unhostile for 60 seconds.
Spell tome
[
]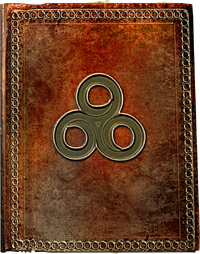 Attributes
[
]
Weight: 1
Value: 1220
See Spell Tome' for a complete table of spell tomes, their descriptions, and their values.
Acquisition
[
]
The Dragonborn receives the Harmony Spell Tome as a reward for finding the Master spell books in the College of Winterhold after reaching level 100 Illusion.
Perks
[
]
The perks that affect this spell are:
Trivia
[
]
The spell may kill a Hawk if cast upon one.
Appearances
[
]