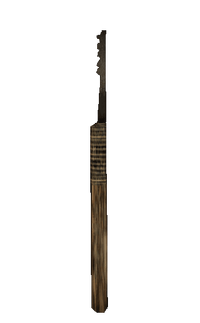 For other uses, see Lockpick.
Lockpicks are tools used to open locked doors and containers in The Elder Scrolls III: Morrowind if one does not have the appropriate key. Each type has a set quality which affects the lockpicking success chance.
Types of lockpicks
Edit
Appearances
Edit
Community content is available under
CC-BY-SA
unless otherwise noted.