Main article: Official Plug-ins (Morrowind)
For other uses, see Master Index.

"Folms Mirel tells you how to find the ten propylon indices. In return for all ten propylon indices, Folms Mirel offers to make you a single Master Index. With this Master Index, the player can travel to any propylon chamber, or return to Caldera Mages Guild from any propylon chamber."
―Official Summary
Master Index is one of the eight official plug-ins for The Elder Scrolls III: Morrowind. It is available for free on the Official Website. To activate the new content, speak with Folms Mirel in the Caldera Mages Guild.
New content
Edit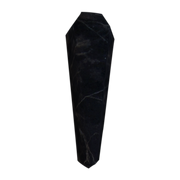 Community content is available under
CC-BY-SA
unless otherwise noted.