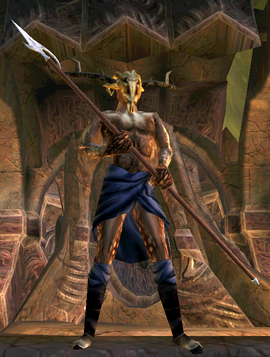 For other uses, see Quest.
These are the quests available in The Elder Scrolls III: Bloodmoon, Morrowind's expansion pack.
Main quest
[
]
Intrigued by reports coming from an island in the north, the Nerevarine travels to Solstheim.
Fort Frostmoth quests
[
]
The Skaal village quests
[
]
Helping the Skaal or becoming a werewolf
[
]
At the end of the previous quest, the Nerevarine must choose a side, the Skaal or the werewolves. (Note: Although only one side can be chosen, the final quest "Hircine's Hunt" is acquired on both sides).
The Skaal quests
[
]
The werewolves quests
[
]
Optional werewolf quest:
East Empire Company quests
[
]
On Solstheim, the Nerevarine may help the local Imperial Legion and join the East Empire Company.
Building Raven Rock
[
]
Falco or Carnius
[
]
During the previous quest the Nerevarine had to choose between Falco or Carnius. The following quests are available depending on which side was chosen. (Note: Certain quests are undertaken by both sides, only the quest giver changes).
Falco's quests
[
]
Carnius' quests
[
]
Miscellaneous quests
[
]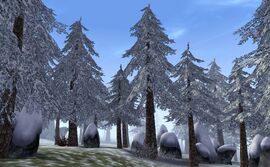 While exploring and interacting with the inhabitants of Solstheim, the Nerevarine may acquire the following quests:
See also
[
]
Bugs
[
]
This section contains bugs related to Quests (Bloodmoon). Before adding a bug to this list, consider the following:
Please reload an old save to confirm if the bug is still happening.
If the bug is still occurring, please post the bug report with the appropriate system template

 360 

 / 

 XB1 

 ,

 PS3 

 / 

 PS4 

 ,

 PC 

 / 

 MAC 

 ,

 NX 

 , depending on which platform(s) the bug has been encountered on.
Be descriptive when listing the bug and fixes, but avoid having conversations in the description and/or using first-person anecdotes: such discussions belong on the appropriate forum board.