For other uses, see Quest.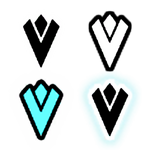 Quests are narrative objectives given in The Elder Scrolls Online that present the Vestige with stories relating to various zones, factions and events. All quests reward the Vestige with varying amounts of

and experience upon completion and may also provide unique items and collectibles. All quests are optional, meaning that the Vestige could spend their entire time exploring and crafting to level up, ignoring quest lines entirely.

is awarded to the Vestige according to their level and the difficulty of the quest. A more technical explanation can be found here. While quests award a base amount of experience and

, many quests have a multiplier based on their difficulty.
Main article: Main Quest (Online)
The main quest is available to the Vestige from level 1 and revolves around the Planemeld, Molag Bal's invasion of Tamriel, and the Vestige's journey to end the Daedric incursion and reclaim their lost soul. Further progression in the main quests requires the Vestige to achieve a prerequisite level. Each main quest awards an extra skill point, with the exception of "Cadwell's Silver" and "Cadwell's Gold" which serve as guides for zones beyond those belonging to the Vestige's alliance. All main quests also provide unique items as rewards.
Note: The location of quests outside of Coldharbour, including the location of the Harborage, depends on the Vestige's alliance.
Main article: Dungeons (Online)
Dungeons include twelve-person Trials, open instance Public Dungeons and four-person Group Dungeons that are located throughout Tamriel. Every dungeon is associated with a quest, with an introductory quest and a weekly repeatable main quest for each Trial, two quests for most Public Dungeons and a story quest for each Group Dungeon that is accompanied by three Undaunted pledges each day for three random dungeons.
Show: Undaunted Pledges
Note: More keys are awarded depending on whether a dungeon was completed on normal or veteran difficulty and if the veteran difficulty challenge was completed.
Main article: Zones
Each zone has a main story line that can be completed alone or in groups. The stories for many zones are interconnected, usually depending on which alliance they belong to. Other zones, however, have separate stories, particularly zones associated with a chapter or DLC. Note that not all quests for each zone story need to be completed in strict chronological order, as many can be started earlier. Similarly, a previous zone's story does not need to be completed in order to start the next zone. However, certain quests will not become available until their prerequisite quest has been completed.
Main article: Alliances
Many zones are associated with a particular alliance. The narratives of these zones are connected with an overarching story for each alliance, though each will carry a different theme and subplot. These zones are not restricted to the Vestige's alliance. As such, the Vestige may, for example, freely complete quests within a Daggerfall Covenant zone despite being affiliated with the Ebonheart Pact.
† Some quests are designed to direct the Vestige to the beginning of the zone's story or the next phase of the story chronologically. Once the quest they direct to has been completed, they will no longer be available to start.
The zone quests for Cyrodiil and Craglorn are designed to be able to be completed by the Vestige without any assistance from others, despite the zones themselves being designed for groups. The zone story for Coldharbour is not available until the Vestige has completed the zone stories for their alliance and the prerequisite quests "Messages Across Tamriel" and "The Weight of Three Crowns."
Zones added from a chapter or DLC feature quest lines separate from that of other zones. Some zones, such as Northern and Southern Elsweyr, however, feature interconnected stories and some may reference events that occurred in other zone's quest lines if they had been completed. The appropriate chapter or DLC is required to be purchased or made available with ESO Plus in order to access the zone for each story. Progress in a zone's story is not possible without access to its corresponding chapter or DLC.
Main article: Factions (Online)
The Vestige may join any faction at any time to complete their quest lines. Membership in factions are not mutually exclusive, allowing the Vestige to join and complete all of their quest lines. For some quests, the Vestige must reach a prerequisite skill level in the appropriate faction's skill line to begin the next main quest. Daily quests require the Vestige to reach a certain main quest before they can be accepted.
Main article: Prologue Quests
Prologues are quests designed to introduce the narrative of an upcoming chapter or DLC. It it not necessary to own the associated chapter or DLC to complete the prologue, but further quests do require ownership by purchase or with an ESO Plus subscription. Prologue quests are introduced prior to to launch of its associated chapter and DLC.
Note: Each Cyrodilic Collections and Dragonguard quest is repeatable once each day.
Main article: Side Quests (Online)
Side quests are featured in all zones and consist of self-contained narratives and story lines. Although some may feature narrative elements from other quests, they act separately and can be completed independently regardless of progress in other quest lines.
Show: Chapter and DLC zones
---