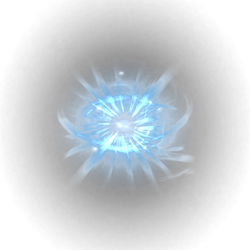 For other uses, see Resist Magic.
Resist Magic is an effect found in The Elder Scrolls V: Skyrim. It can be obtained from several different sources, such as abilities, potions and enchantments.
Resist Magic is capped at 85%, this includes all forms of elemental and dragon breath attacks. A further 85% on elemental resistance can be achieved which will grant a potential 97.75% magic damage reduction on one element.
Abilities
Edit
Ingredients
Edit
The following ingredients provide the Resist Magic property for purposes of potions.
Usefulness
Edit
Gaining a resistance to magic can negate a percentage of all incoming spells. It is more versatile than elemental resistance as it covers all kinds of magical damage instead of just fire, frost, or shock individually.
An 80% passive resistance can be achieved by a vampire character if sleeping in a coffin to gain Vampiric Blood Rested in addition to obtaining Agent of Mara, The Lord Stone and all 3 levels of the Alteration perk Magic Resistance is taken.
A Breton character will receive a natural 25% resistance, so achieving the 85% cap will require fewer abilities.
Appearances
Edit
Community content is available under
CC-BY-SA
unless otherwise noted.