m ({{Refs}} → ==References==\n{{Reflist}} for mobile display)

 

(2 intermediate revisions by one other user not shown)
Line 14:
Line 14:
 
 
 

===Skyrim===

 

===Skyrim===

−

*[[Regenerate Magicka]] 100% on self

+

*[[Regenerate Magicka]] 100% on self

 

*[[Weakness to Magic (Skyrim)|Weakness to Magic]] 100% on self

 

*[[Weakness to Magic (Skyrim)|Weakness to Magic]] 100% on self

 
 
Line 26:
Line 26:
 

*[[The Apprentice (Online)]]

 

*[[The Apprentice (Online)]]

 
 
 
+

==References==

−

{{Refs}}

 
 
+

{{Reflist}}

 
+
 
+

<!--Interwiki links-->

 
+

[[cs:Učedník]]

 

[[Category:Birthsigns]]

 

[[Category:Birthsigns]]
---
Latest revision as of 16:52, 3 August 2020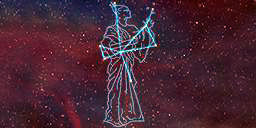 "Those born under the sign of the apprentice have a special affinity for magick of all kinds, but are more vulnerable to magick as well."
The Apprentice is one of the thirteen constellations existing in the Aurbis. It is one of the charges of The Mage constellation. Its season is Sun's Height.[1]
*Disclosure: Some of the links above are affiliate links, meaning, at no additional cost to you, Fandom will earn a commission if you click through and make a purchase. Community content is available under
CC-BY-SA
unless otherwise noted.