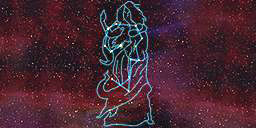 Not to be confused with The Lover Stone.

"Those born under the sign of the Lover are graceful and passionate."
The Lover is one of the thirteen constellations existing in the Aurbis.  It is one of The Thief's Charges and its season is Sun's Dawn.[1]
In-game effects
Edit
Morrowind
Edit
All Skills improve 15% faster
Although the Paralyze effect in The Elder Scrolls III: Morrowind and The Elder Scrolls IV: Oblivion is both useful and rare, the damage to fatigue can be extremely dangerous while fighting against multiple enemies.
The player can faint by using this Birthsign's power in Oblivion.
Imperials can use the Star of the West power, which absorbs 100 points of fatigue from enemies. This partially offsets the negative effect of this Birthsign.
References
Community content is available under
CC-BY-SA
unless otherwise noted.