Welcome, <insert name here>!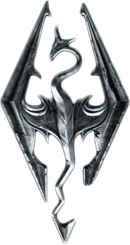 Welcome, <insert name here>, to my profile! Let me tell you a bit about myself...
My name is Vaughn Ryan. I am a male, and my current age is 16. My country of birth, (And also my home), is the great island nation of Australia. I mainly contribute by editing articles in the "Image Maintenance" department. As you can probably tell from my Avatar, I am indeed a Grammar Nazi. Don't worry, though, as I am NOT a Grammar Nazi that will attack you with every grammatical mistake you make. I currently attend the ADF Cadets, as I one day hope to join the Australian Defence Force.
If you have any questions for me, feel free to leave them on my Talk Page! :D
Friends List!
Hey, <insert name here>! If you consider yourself a friend of mine, or consider myself a friend of yours, please leave your signature below! :D
----
We're friends, for sure. :) Pie1997
*Disclosure: Some of the links above are affiliate links, meaning, at no additional cost to you, Fandom will earn a commission if you click through and make a purchase. Community content is available under
CC-BY-SA
unless otherwise noted.