Hey there! I'm Brumblepaw, a female Khajiit. My name used to be Bramblepaw, but since I maded a mistake by writing down my name in Vvardenfell, everybody calls me Brumblepaw. At the moment I live in Skyrim. I am a member of the Dark Brotherhood, The Companions, the Stormcloaks, the Bards College and the Mage College. I prefer bows and two-handed weapons, sometimes I use magic or a dagger while sneaking. Also I'm an alchemist.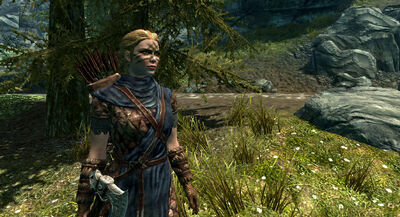 As you may have red, my character in Morrowind and Skyrim is called Brumblepaw. I didn't play Oblivion, but when I'm finished with Skyrim it will be the first game I´ll play. I play both games on PC, 'cause I'm too poor to buy an Xbox :p. Because some problems with my pc all my save files were deleted. So now I play with Fjorgyn, a female Nord :). But this means I can make screenshots from both games, so I'll try to add as much images as I can. And of course, edit pages.
I'm from the Netherlands, if didn't read that already. My English isn't perfect, so I'm sorry for the mistakes. My birthday is on the 1st of Rains Hand (or the 1st of April, April Fools Day (no joke haha), whatever you want). I hope you like my pages and edits, and have fun while you play Skyrim/Oblivion/Morrowind/Daggerfall/Arena! And feel free to leave a comment at my Talk Page :D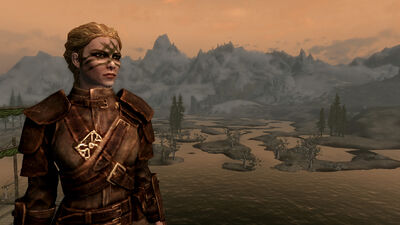 Community content is available under
CC-BY-SA
unless otherwise noted.