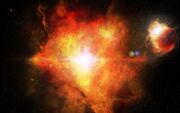 "I was the God of Rust"
"Everything is temporary"
Stage Name:Demon,The Last Rap Artist
Leader of: The Ethereal Strings
Member of: The S.W.P The Lore Crusaders(hush my child)
Proud housecarl of:TSC ~~~~~~~~~~~~~~~~~~~~ Here's my kik if you want to chat:DemomRapArtist(Yup. Same as my Wikia name.) ~~~~~~~~~~~~~~~~~~~~ Greetings! I am DemonRapArtist! Space exploration enthusiast and lover of animation. I was born from a neutron star,destined to become a powerful entity that can manipulate reality. But I am just a powerful bounty hunter(for now). I explore the vast reaches of space and time in my space ship:the Chronically Depressed Chicken(it's not an actual chicken). I am a veteran of the Elder Scrolls Wiki and can help in some areas of the lore. But Star Wars is where my heart truly lies. ~~~~~~~~~~~~~~~~~~~~ I've been on the Elder Scrolls Wiki since the 17th of December, 2015. Never posting much at first. But now,I'm doing it rapid fire,baby! ~~~~~~~~~~~~~~~~~~~~ I'm a Star Wars fan at heart. Been one ever since I watched the first masterpiece of a movie. ~~~~~~~~~~~~~~~~~~~~ I'm also a DC fan. Actually I'm a fan of superheroes in general. ~~~~~~~~~~~~~~~~~~~~ My knowledge of the Elder Scrolls lore is average but I'm learning everyday.
However,my knowledge of the Star Wars lore is unfathomable! Ok,I might be over exaggerating. But you get the point! ~~~~~~~~~~~~~~~~~~~~ Witness of:
The New(not any more) Wild Troll Crises that was seriously annoying and forced a lot of users to leave the wiki. And other events that I can't remember.
I'm waiting for what will become the most important event in the Elder Scrolls Wiki's history.I call it The Great Merge. ~~~~~~~~~~~~~~~~~~~~ Want to RP?Do it here@ http://elderscrolls-role-playing.wikia.com/d/f?sort=trending This Lore Post That Actually Exists@Wikia:http://elderscrolls.wikia.com/d/p/2724920088787420532
Leero's Story@Wikia:http://elderscrolls.wikia.com/d/p/2830625939803604276
Aidmar's Story@Wikia:http://elderscrolls.wikia.com/d/p/2775283105886373442

Raliah's Story Part 1@Wikia:http://elderscrolls.wikia.com/d/p/2781390265401738809
~~~~~~~~~~~~~~~~~~~~
People I like To Post With: Filthy Frank Harald Bluetooth Gormsson(Historian And Fellow Meme Enthusiast) Jayzer2002(Dealer And Lord of RP Posts) Ragnar of Tamriel Bl?dgrym(RP Enthusiast) XxsorceressxX Starkiller111 SheogorathCH33SE(Mentor) Imperial Battle Mage(Lore Master) Karan42(Historian) Aquila2002(Meme Master And Jarl of TSC) Dwemer High Priest (One of The Only Surviving Dwemer) Ben of Kvatch ConjoinedPlanes Son of Åsgard(Child of Odin) Miraak of Solestheim Calamander Angvard CloudCollins
That toothpick I found in my dresser
~~~~~~~~~~~~~~~~~~~
My Favorite Game of All Time: Jak 2(Yes,I'm a PS2 fanboy.)
~~~~~~~~~~~~~~~~~~~
Other Games I Play: Dark Souls 3 Fallout 4 RIFT Far Cry:Primal Assassin's Creed IV:Black Flag Little Big Planet 3 GTA 5(occasionally)
~~~~~~~~~~~~~~~~~~~
Favorite Quote of All Time:
"If this nakeeshka had a dress...I would marry it."-Cory Baxter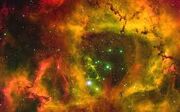 *Disclosure: Some of the links above are affiliate links, meaning, at no additional cost to you, Fandom will earn a commission if you click through and make a purchase. Community content is available under
CC-BY-SA
unless otherwise noted.