Line 1:
Line 1:
 

{{Patroller}}

 

{{Patroller}}

 
+

Hello, I'm Fire Wolf Pup and one of the [[The Elder Scrolls Wiki:Patrollers|<span style="color:#FFFF00">Patrollers</span>]] on this wiki. I check the wiki every day so if you need any assistance, feel free to ask me or another Patroller on our talk pages.

−

==About Me==

+

==About ==

 

*<b>I'm 17 years old. </b>

 

*<b>I'm 17 years old. </b>

 

*<b>I was born on December 16, 1997. </b>

 

*<b>I was born on December 16, 1997. </b>

Line 6:
Line 7:
 

*<b>I have never been outside of Australia. (And have only been outside of Queensland once) </b>

 

*<b>I have never been outside of Australia. (And have only been outside of Queensland once) </b>

 

[[File:Frostconcept.jpg|thumb|x250px]]

 

[[File:Frostconcept.jpg|thumb|x250px]]

−

===Favourite Games===

+

===Favourite ===

 

*Telltale's ''The Walking Dead''

 

*Telltale's ''The Walking Dead''

 

*{{Oblivion}}

 

*{{Oblivion}}

 

*{{Skyrim}}

 

*{{Skyrim}}

 
+

*Pokémon Omega Ruby

−

*{{Morrowind}}

 
 

*''Half Life 2'' (and it's episodes)

 

*''Half Life 2'' (and it's episodes)

 

*''Portal 2''

 

*''Portal 2''

 

*''Left 4 Dead''

 

*''Left 4 Dead''

 
+

===Favourite TV shows===

 
+

*The Big Bang Theory

 
+

*The Walking Dead

 
 
 
+

==Favourite game quotes==

 
+

There will be more. I just can't think of any right now.

 
+

{{Quote|A ADEPT ARRANGING FOR MOTHER VOLCANO BAKEMEAT|Pokémon Vietnamese Crystal}}

 
 
 

==Userboxes==

 

==Userboxes==
---
Revision as of 13:07, 20 February 2015
Patroller
"I mostly deal with petty thievery and drunken brawls. Been too long since we've had a good bandit raid." —Hold Guard

This user is a Patroller on TESWiki. They have the ability to swiftly rollback undesirable edits, rename poorly titled images, and scout out new pages to ensure they are up to snuff. Questions for this patroller should be directed toward their talk page.
Hello, I'm Fire Wolf Pup and one of the Patrollers on this wiki. I check the wiki every day so if you need any assistance, feel free to ask me or another Patroller on our talk pages.
About me
I'm 17 years old.
I was born on December 16, 1997.
I'm Australian.
I have never been outside of Australia. (And have only been outside of Queensland once)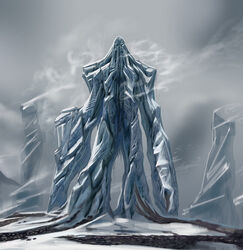 Favourite games
Telltale's The Walking Dead
Pokémon Omega Ruby
Half Life 2 (and it's episodes)
Portal 2
Left 4 Dead
Favourite TV shows
The Big Bang Theory
The Walking Dead
Favourite game quotes
There will be more. I just can't think of any right now.
Userboxes
| | |
| --- | --- |
| | G'Day! This TESWikian hails from Australia. |
| | |
| --- | --- |
| | This TESWikian plays on the Xbox 360. |
| | |
| --- | --- |
| | This TESWikian is an expert on Skyrim. |
| | |
| --- | --- |
| | This user is knowledgeable about Oblivion. |
*Disclosure: Some of the links above are affiliate links, meaning, at no additional cost to you, Fandom will earn a commission if you click through and make a purchase. Community content is available under
CC-BY-SA
unless otherwise noted.