Morrowindman94Edit
My user name obviously comes from the third installment to the Elder Scrolls series: Morrowind (1994 is my year of birth). Morrowind is my favorite game of all time and, although I may not have as many hours into it as some people, I am very knowledgeable when it comes to almost everything about the game. I am also a huge fan of the new installment: Skyrim, as well as many extra-Bethesda game series including: Halo, Mass Effect and Fable.
This is the first wiki I've been a part of and I am still new to how it works so I hope I don't irritate anyone by being a noob!:) I will say that I am really enjoying being a part of this and I enjoy the community I have discovered here.
Morrowindman94 (talk) 20:32, March 8, 2012 (UTC)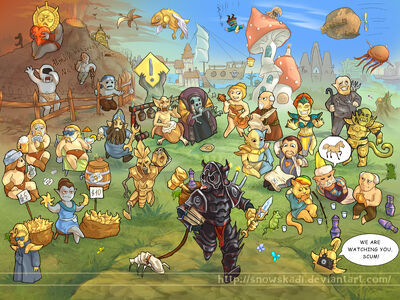 Check out this picture! -->
Lord Uvirith...Edit
My file on Morrowind is a Dark Elf named "Lord Uvirith." In the southern Ashlands region of Vvardenfell there is a place known as Uvirith's Grave. It is on this spot that my home was built. I am the Arch-Magister of House Telvanni, and I live in the most wonderous of all Telvanni towers: Tel Uvirith.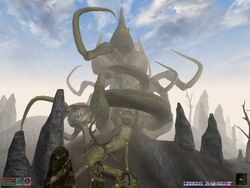 My file on Skyrim is also a Dark Elf named Valen Uvirith. I love the name Uvirith so I had to use it again, only this time I gave myself a real first name. Not much to tell yet, this is my third profile on Skyrim and so far the only things I've completed (or even started) are: the main quest, the civil war quest, and the Companions; along with a few side quests. I'm the Harbinger of the Companions and I've just started the civil war campaign.

Morrowindman94 (talk) 17:30, May 1, 2012 (UTC)
*Disclosure: Some of the links above are affiliate links, meaning, at no additional cost to you, Fandom will earn a commission if you click through and make a purchase. Community content is available under
CC-BY-SA
unless otherwise noted.