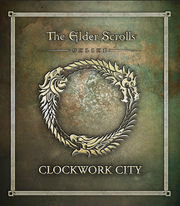 Hello everyone! November is here, and with that said more Elder Scrolls news. In terms of news for this month, we have a new Elder Scrolls Online update which will include a new transmutation system, along with the release of Clockwork City on November 7th. This month will also include a new Legends expansion, Return to Clockwork City, which will come out on November 30th. In other news, a new prize sweepstakes from Bethesda with a chance to win a free gaming PC along with 299 more prizes! Read on to find out what this month has for Elder Scrolls fans.
#10MillionStories Sweepstakes
Bethesda has a new sweepstakes for 300 lucky Elder Scrolls fans. Between now and December 6th of 2017, enter your story on Bethesda's #10MillionStories sweepstakes forum for a chance to win one of hundreds of prizes! Prizes include a trip to PAX East 2018, a 1 to 3 year ESO Plus membership package, crowns, crates, gold edition, a multitude of different mounts and houses, a full custom gaming PC, and the grand prize winner will even be created in the game as a character! For a full list of prizes, see ESO post.[1]
The Elder Scrolls Legends: Return to Clockwork City

"Millennia ago, the tinkerer god Sotha Sil built himself a hidden sanctuary, from which to shape his vision of the future. He called it the Clockwork City, and it was there that he died, when a fellow god betrayed and murdered him. What secrets died with him? What was he building in those gleaming halls? In the centuries since, no mortal has entered the city. Until now."
―Bethesda.net article
On November 30th, a new Legends story expansion will be released, Return to Clockwork City. Return to Clockwork City will bolster 55 new cards and 35 new story missions. The expansion will add a new type of card, treasure hunters. Treasure hunters can change the statistics of items. The total price of the expansion, when bundled together, will be $19.99. For more information, see the article here.[2]
The Elder Scrolls Online: Clockwork City
The Elder Scrolls Online: Clockwork City is the eighth DLC for Online. It takes place within its namesake of the Clockwork City, a zone roughly the same size as the Dark Brotherhood and Thieves Guild DLCs and Chapters. While the PC version for the game was already released last month, the console versions will be released on November 7th, alongside with Update 16. For more information, see the blog here.[3]
Elder Scrolls Online: Update 16
Also on November 7th, we will have a new update for Online. Update 16 for Online holds a lot of changes for the game. The update is proposed to include a new Transmutation system that will allow players to change the traits on their gear, including weapons and armors. This will include a new Transmutation station required to change these traits, along with the requirement of already knowing the trait you want to replace it with for that weapon. Additionally, Transmutation requires a special new resource called Transmutation Crystals that you'll need to collect and save. You'll be able to earn Transmutation Crystals by completing veteran level content, such as Veteran Mode Dungeons or Trials. For more information, see the official Transmutation Q&A page on ESO's website.[4]
The update will also include numerous fixes, balance changes, performance improvements, Xbox One X support, and additions such as a Trait Tracker system that will allow you to see whether or not you've researched the unique trait on an item.[3]
Finally, the update will create a new PvP game for Online: Morrowind, known as Crazy King. Crazy King will require teams to capture random points around the map. More details will eventually be given as the update is released. For more information on the update, see the official post for Clockwork City and Update 16.[3]
Crownstore Showcase
The Crownstore showcase post for November can be found here.[5]
Costumes
Mounts
Pets
Styles
Brigand's Beard – Available November 16.
Climbing Briar Face Tattoo – Available November 16.
Sidelong Sweep – New style – Available November 16.
Crown Store Items to be Removed
The following items are schedualed to be removed from the Crown Store on all platforms on November 6 at 10:00 AM EST.[5]
Costumes
Mounts
Pets
Styles
Personalities
References
Community content is available under
CC-BY-SA
unless otherwise noted.