Welcome, Bapony2005!

----


Hi Bapony2005, welcome to the Elder Scrolls Wiki! We're building a collaborative source of information for the Elder Scrolls lore, and we need your help. We saw you making some changes to our articles, and thank you for it. Hope you choose to further this project, and that we'll see you around in the future. If you choose to stay, here are some links to help you out: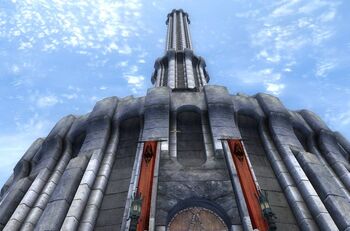 Internal pages:
External Wikipedia pages:
Elder Scrolls policies:
Remember that you should always sign your comments on talk and vote pages using four tildes, like this: ~~~~.
I hope you enjoy editing here and being a Elderscrollian! If you have any questions, see the help pages, add a question to the Forum, or ask one for our administrators or mentors.
Image uploads
Edit
Greetings TESWikian! Please be aware that I have deleted the images you recently uploaded. We have an agreement with UESP, not to use content, text, or images from their site. Doing so is also a violation of our guidelines. Further uploading of these images may result in a ban. If you are curious on how to capture and upload unique screenshots, please see the guidelines link above. If you have further questions, don't hesitate to ask me, or other admins. :)--— Deyvid Petteys (bother \ stalk) 20:23, January 3, 2012 (UTC)
Hello again. Recently, you created some pages on the wiki, which were copied from UESP.net. Technically, while the content there is available under copy-left, we frown upon that type of editing. Please try to add only originally worded content, as well as images. Thank you. --—

Deyvid Petteys

(bother \ stalk) 02:04, January 20, 2012 (UTC)
Screenshots
Edit
Hello! I noticed you were uploading a lot of screenshots taken from an outside source. Now I can save you a lot of time and a lot of disappointment from deleted images of bad quality, so I suggest you download Fraps, it's a lifesaver and the image quality will be far better. Just suggesting though, cheers!
SimonKTemplar (talk) 22:20, January 3, 2012 (UTC)
Greetings!
Edit
Greetings Baphony2005! I highly encourage you to add pages to the wiki, however, I have noticed that some of the pages are suspiciously close to pages from a different source. Now, I have no love for them, either (thanks to people such as Rpeh), however, it is rather obvious atm that these pages come from there, as the content is identical. Please stop directly lifting pages from there, because otherwise I will have to issue you with a warning (something that I am loathe to do). Other than that - you have been doing a great job editing the wiki, and I hope that you continue to do so! Timeoin•Say G'Day•View my work•Skyrim To-Do List 02:46, January 20, 2012 (UTC)
*Disclosure: Some of the links above are affiliate links, meaning, at no additional cost to you, Fandom will earn a commission if you click through and make a purchase. Community content is available under
CC-BY-SA
unless otherwise noted.