Welcome, BoazMoerman!
---

Hi BoazMoerman, welcome to the Elder Scrolls Wiki! We're building a collaborative source of information for the Elder Scrolls lore, and we need your help. We saw you making some changes to our articles, and thank you for it. Hope you choose to further this project, and that we'll see you around in the future. If you choose to stay, here are some links to help you out: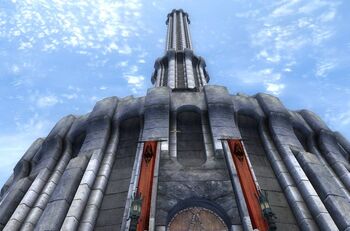 Internal pages:
External Wikipedia pages:
Remember that you should always sign your comments on talk and vote pages using four tildes, like this: ~~~~.
I hope you enjoy editing here and being a Elderscrollian! If you have any questions, see the help pages, add a question to the Forum, or ask one for our administrators or mentors.
Character images
Edit
Hello, a little tip about the character images that you've uploaded. Character images need to remain consistent with the rest of the character images and retain their background. It makes the wiki more organized if everything is flowing in the same direction. Also, when uploading a new version of an image, like you did with Jarl, you have to make sure the image does appear on multiple pages, because that could mess with formatting on the other pages. Item images could benefit from transparent backgrounds though, but as for characters, it's best we keep the images of characters true to how they appear in game and not make backgrounds transparent for them. —TombRaiser SPEAK! 16:11, September 16, 2012 (UTC)
The thing is, if we start adding character images with transparent backgrounds, then all character images will need to be replaced to that version to keep things consistent. Right now, only a handful of images are using the 3D renders for characters, so in time, those can be replaced with high quality in-game images. The use of 3D renders for characters is something that was tested a few months ago, and it didn't catch on, so we've gone back to how it currently is, with characters being portrayed where you see them in the game. I hope you would still contribute with in-game character images, because there are still many that could benefit from higher quality images, specifically the images that have UI in them (user interface) should be replaced with a clean image. —

TombRaiser

SPEAK! 21:20, September 16, 2012 (UTC)
*Disclosure: Some of the links above are affiliate links, meaning, at no additional cost to you, Fandom will earn a commission if you click through and make a purchase. Community content is available under
CC-BY-SA
unless otherwise noted.