Welcome, Dagoth11!
---

Hi Dagoth11, welcome to the Elder Scrolls Wiki! We're building a collaborative source of information for the Elder Scrolls lore, and we need your help. We saw you making some changes to our articles, and thank you for it. Hope you choose to further this project, and that we'll see you around in the future. If you choose to stay, here are some links to help you out: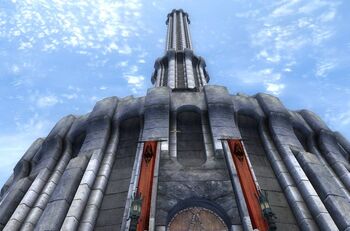 Internal pages:
External Wikipedia pages:
Elder Scrolls policies:
Remember that you should always sign your comments on talk and vote pages using four tildes, like this: ~~~~.
I hope you enjoy editing here and being a Elderscrollian! If you have any questions, see the help pages, add a question to the Forum, or ask one for our administrators or mentors.
Dear Dagoth11,
I've changed the Phonetic Translation on the page Dragon Language so that it is not only code anymore. Don't know how i can put the two translations next to eachother.
Sorry, but i don't know much about the dragon language. You could always use the page Dragon Language to translate something, i could also recommend this page at uesp.net: uesp.net. This page lists a lot of words, i hope you can find what you seek. Kennyannydenny (talk) 20:17, December 26, 2011 (UTC)
The page that Kenny linked is merely a cheap copy of our one ;) Anyways - in regard to the translation of what you were after - is there a copy of it with the music itself turned down? If there was, I believe that I could translate it, if it was in the same language (I think, however, that it is in a different language) Timeoin•Say G'Day•View my work 01:06, February 3, 2012 (UTC)

Damn. In that case - its unlikely that I can, then :( Timeoin•Say G'Day•View my work 00:30, March 2, 2012 (UTC)
*Disclosure: Some of the links above are affiliate links, meaning, at no additional cost to you, Fandom will earn a commission if you click through and make a purchase. Community content is available under
CC-BY-SA
unless otherwise noted.