Welcome, Dinerdefilles!
---

Hi Dinerdefilles, welcome to the Elder Scrolls Wiki! We're building a collaborative source of information for the Elder Scrolls lore, and we need your help. We saw you making some changes to our articles, and thank you for it. Hope you choose to further this project, and that we'll see you around in the future. If you choose to stay, here are some links to help you out: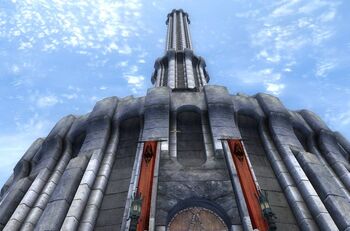 Internal pages:
External Wikipedia pages:
Remember that you should always sign your comments on talk and vote pages using four tildes, like this: ~~~~.
I hope you enjoy editing here and being a Elderscrollian! If you have any questions, see the help pages, add a question to the Forum, or ask one for our administrators or mentors.
Ok, I see.
About the new template - it seems identical to the default locations one we use. What is different about it? Why not use the one we already have?
Jimeee (talk) 16:38, March 9, 2012 (UTC)
Now you mention it the intro sentence would be good for consistency. I guess several other pages will need the new template. http://elderscrolls.wikia.com/wiki/Category:Skyrim:_Unmarked_Locations
Also I have updated the template to include the Unmaked Locations category so you dont need to add it in manually on every page, just add the Hold Location category.
Jimeee (talk) 18:38, March 9, 2012 (UTC)
Great job
Edit
Just to let you know, great job on the unmarked locations work you have been doing recently. It's really helping out. Thanks! Jimeee (talk) 10:04, March 13, 2012 (UTC)
Thank you very much for the edits on my new page (Unnamed Dwemer shrine ruins), you made it look legit now!
Great job kind sir/ma'am! Nebenthe (talk) 21:55, March 19, 2012 (UTC)
Table on Unmarked Locations
Edit
Sorry for responding so late. So many messages are left on my talk page, it's difficult to follow at times. At any rate, I agree that placing a table on Unmarked Locations (Skyrim) may no longer be the best course of action. When I placed the template, no images yet existed on the page. That said, I removed that part of the attention template, but the template cannot be removed at this time, as there are still crippling errors that need resolved. For instance, the article isn't written from the correct tone of voice. It uses words like "you", which we've decided are unencyclopedic. You may wish to read TES:SF#Writing style and perspective for further assistance with resolving that issue. Good luck and happy editing! :D --—Deyvid Petteys (bother \ stalk) 16:23, March 19, 2012 (UTC)
I have an idea that might look good. I have used it on Dragon Priest Mask page and it looks ok but it might need tweaking. Jimeee (talk) 16:27, March 19, 2012 (UTC)
We may also be able to employ the type of table used at Daedric Artifacts (Skyrim). Just a thought. --—

Deyvid Petteys

(bother \ stalk) 16:29, March 19, 2012 (UTC)
Sounds like an excellent idea to me! The infobox should probably include which god(dess) the shrine represents and which blessings are awarded at the shrine. Things of that nature! If you want to create a template, I'd be happy to check it out and pass the word along to others. --—Deyvid Petteys (bother \ stalk) 21:06, April 2, 2012 (UTC)
Shrine Praise
Edit
Wow! I just want to praise you for a good job well done on the Shrine pages :D
Cruxizer (talk) 12:09, April 10, 2012 (UTC)
Guardian stones
Edit
I didn't think naming them seperately in that sentence was appropriate, as the location on the map says "Guardian Stones"
I think there should be a page for "Guardian Stones" as a location, and then 3 more for each individual one.
Make sense what I was aiming for?!
CyberDemiGod (talk) 05:05, May 14, 2012 (UTC)
*Disclosure: Some of the links above are affiliate links, meaning, at no additional cost to you, Fandom will earn a commission if you click through and make a purchase. Community content is available under
CC-BY-SA
unless otherwise noted.