Welcome, Falloutghoul!
---

Hi Falloutghoul, welcome to the Elder Scrolls Wiki! We're building a collaborative source of information for the Elder Scrolls lore, and we need your help. We saw you making some changes to our articles, and thank you for it. Hope you choose to further this project, and that we'll see you around in the future. If you choose to stay, here are some links to help you out: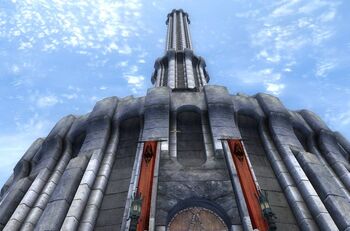 Internal pages:
External Wikipedia pages:
Remember that you should always sign your comments on talk and vote pages using four tildes, like this: ~~~~.
I hope you enjoy editing here and being a Elderscrollian! If you have any questions, see the help pages, add a question to the Forum, or ask one for our administrators or mentors.
Moved here due to regular talkpages being for page discussions, not for bugs.
Edit
Unable to summon?
Edit
I have recently acquired the first part of the shout, and whenever I try to summon Durnehviir, he won't appear, and the Shout bar refreshes within a few seconds. I have tried on numerous surfaces, and nothing seems to work at the moment. Is this a previously undiscovered bug, or am I not trying hard enough? --Falloutghoul (talk) 02:24, September 5, 2020 (UTC)
Make sure you are shouting outside and not in a cave; in addition, you must be facing the ground; I made the mistake of looking up constantly (because I was used to calling Odahviing) and would always mess up Durnehviir's shout.

Ottoman Hold

Message Me

My Action

03:04:28

September 05, 2020

I have been facing the ground outside, and each time I tried to summon him it refused to commit. I tried at Throat of the World, at Saarthal, at Arcwind Point, and outside Riften. Nothing seems to work. Either that, or did work, and he's been circle at Throat of the World without doing anything ever since. Except he wasn't, because the dragon didn't look like him at all. --Falloutghoul (talk) 11:22, September 5, 2020 (UTC)

I moved the discussion here since mainspace talkpages are for discussions regarding the page only as per our talkpage policy. Now on the topic of the bug, I assume that the dragon there was Paarthurnax, as he commonly appears there and circles around if you have already spoken to him before. I was able to summon him at Caslte Volkihar just before the bridge and in the plains of Whiterun; he does not summon on a "valid surface" so it must be a flat-ishy area, although I assume you already were trying that by the sound of those locations. I can't think of too much else besides trying other locales until he hopefully appears.

Ottoman Hold

Message Me

My Action

04:28:42

September 05, 2020
He wasn't Paarthurnax. It was a different dragon. Paarthurnax was on the Word Wall. I guess I'll just keep trying. --Falloutghoul (talk) 16:54, September 5, 2020 (UTC)
*Disclosure: Some of the links above are affiliate links, meaning, at no additional cost to you, Fandom will earn a commission if you click through and make a purchase. Community content is available under
CC-BY-SA
unless otherwise noted.