Welcome, Foxi Hooves!
---

Hi Foxi Hooves, welcome to the Elder Scrolls Wiki! We're building a collaborative source of information for the Elder Scrolls, and we need your help. We saw you making some changes to our articles, and thank you for it. Hope you choose to further this project, and that we'll see you around in the future. If you choose to stay, here are some links to help you out: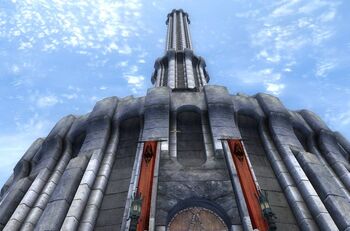 Internal pages:
External Wikipedia pages:
Remember that you should always sign your comments on talk and vote pages using four tildes, like this: ~~~~.
I hope you enjoy editing here and being a Elderscrollian! If you have any questions, see the help pages, add a question to the Forum, or ask one for our administrators or mentors.
---- Flightmare (Talk) 20:10, 25 August 2012
Fallout Redaction
Edit
Well yes, Fallout 3 was the successor to Oblivion, but I may have been to hasty in deleting it altogether. Maybe instead of calling it a reference, we could say "Ironically..." or something along those lines. Sorry about that. I'd say add it back for now, or consult an admin if you are unsure.
--The Milkman | I always deliver. 20:29, August 25, 2012 (UTC)
Permission Error
Edit
If the error is what I think it is, the image name you were trying to use is already one that exists on the wiki. (Not saying the PICTURE is, just the image name). Does that help Timeoin•Say G'Day•View my work 12:39, January 22, 2016 (UTC)
*Disclosure: Some of the links above are affiliate links, meaning, at no additional cost to you, Fandom will earn a commission if you click through and make a purchase. Community content is available under
CC-BY-SA
unless otherwise noted.