Archives
Welcome, FrisyN!
---

Hi FrisyN, welcome to the Elder Scrolls Wiki! We're building a collaborative source of information for the Elder Scrolls lore, and we need your help. We saw you making some changes to our articles, and thank you for it. Hope you choose to further this project, and that we'll see you around in the future. If you choose to stay, here are some links to help you out: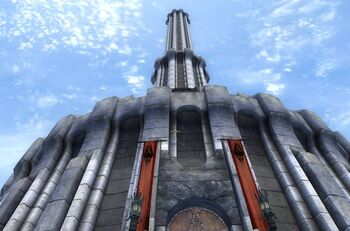 Internal pages:
External Wikipedia pages:
Remember that you should always sign your comments on talk and vote pages using four tildes, like this: ~~~~.
I hope you enjoy editing here and being a Elderscrollian! If you have any questions, see the help pages, add a question to the Forum, or ask one for our administrators or mentors.
Hi FrisyN, thank You for help, much appreciated because I still learn the rules :) Will do beter :) EonStar11 —This unsigned comment is by EonStar11 (talk • contribs) . Please sign your posts with ~~~~!
Hi, please explain Your idea of shaping article "Pets (online)", thou I wish to contribute but apparently I don't know how. My idea is to make it simple to search for player. For example, If I like horses and want a horse pet I could find it by creature type (if there was such list). Now it is impossible to find anything on list in only current shape. Moreover it is impossible to find such article on this Wiki (Try typing "horse" in search box). The same with any other pet type. Current list is more than empty, and You can't even easily see what is missing to add it. Simple player will not know in which crate or crate season a pet of his/her interest was released. Only helpful thing i found is "OnlinePetsNav", but that is not an article, is hard to read and has errors. Just a thoughts. EonStar11 (talk) 00:19, 28 December 2020 (UTC)
Hi, thank You for every hint You gave me. Now I get the shape of the article, sorry I did a "little mess". Any ideas will first try on sandbox, like this one, that's cool idea. For now I need to think everything over, as I see now it is a bigger quest. And bdw, Happy New Year! ;) EonStar11 (talk) 18:08, 31 December 2020 (UTC)
Re: Unused images & uploading a new version
[
edit source
]
Hi, thanks for warming words, I really like being here with You guys and doing nice stuff like You do! Ok, now I get it, I'll try next time upload better versions so there no loose files. Super, thanks for help and so quick answer! EonStar11 (talk)
*Disclosure: Some of the links above are affiliate links, meaning, at no additional cost to you, Fandom will earn a commission if you click through and make a purchase. Community content is available under
CC-BY-SA
unless otherwise noted.