Welcome, Germanosz!
---

Hi Germanosz, welcome to the Elder Scrolls Wiki! We're building a collaborative source of information for the Elder Scrolls lore, and we need your help. We saw you making some changes to our articles, and thank you for it. Hope you choose to further this project, and that we'll see you around in the future. If you choose to stay, here are some links to help you out: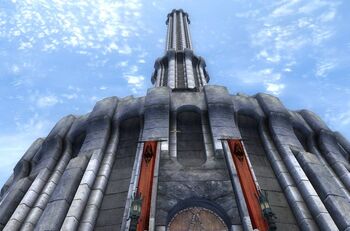 Internal pages:
External Wikipedia pages:
Remember that you should always sign your comments on talk and vote pages using four tildes, like this: ~~~~.
I hope you enjoy editing here and being a Elderscrollian! If you have any questions, see the help pages, add a question to the Forum, or ask one for our administrators or mentors.
Welcome!
Edit
Hello and welcome to the TESWiki and thank you for contributing to the site. I saw you recently uploaded some images and added them to some pages, thank you for the help. In the future please remember to include appropriate licensing to any images you upload, see here . Hope to seeing you contribute more. Neguy71inok (talk) 18:06, February 25, 2012 (UTC)
Editing on Boethiah's Calling
Edit
Editing on Boethiah's Calling
Edit
I have noticed you removed "notes" from the page and removed note about using ebony blade. May I ask why? I am new to editting and stll learning, so I am not sure why this is a mistake. Mrs. Babe (talk) 18:09, March 6, 2012 (UTC)
I reverted the edits as it looked really bad and i couldnt work out what part of the code you changed. We will add the ID's so dont worry. Thanks tho Jimeee (talk) 23:16, March 8, 2012 (UTC)
Hey Germain! You should probably change your signature, so the "talk" link leads here. When it led me to another wiki, I got confused. At any rate, you don't always mess things up! And mistakes are part of the learning process. Always remember that :P. Yesterday, I was at wits end as it was, so don't take it personally! Hope you come back soon to our lovely wiki family :D --—Deyvid Petteys (bother \ stalk) 20:19, March 11, 2012 (UTC)
RE:Patroller
Edit
I apologize for that. It was the express decision of the community to remove names from the patroller list, if those editors had not edited in over a month. Now, although your name was removed from the roster, and the color coding of your name also removed, you did not lose the rollback tool. We still consider you a trusted member of the community, but we cannot list inactive users on the staff page, in case active non-staff members need assistance. Wouldn't do them much good to message an inactive user, right? At any rate, it would be possible to earn that position back again, through increased activity. Mask and Tomb are vacationing soon, so we'll need more active patrollers. Also, since The Elder Scrolls V: Dawnguard is coming out soon, we'll also need help wrangling back the articles here. Anyway, hope all is well if you! :) --—Deyvid Petteys (bother \ stalk) 15:38, June 21, 2012 (UTC)
Rollback tool
Edit
All that was changed was that the yellow name coloration was removed, you still have rollback rights and if you stay active you will have the yellow tags back, it actually comes at a convinient time you are coming at as I am leaving at the end of the week (7:15 AM flight on sunday) for two weeks, so you can fill in my job for me...Mask2697 (talk) 16:29, June 21, 2012 (UTC)
edit: deyvid already explained to you, well, glad that you are back...
*Disclosure: Some of the links above are affiliate links, meaning, at no additional cost to you, Fandom will earn a commission if you click through and make a purchase. Community content is available under
CC-BY-SA
unless otherwise noted.