Welcome, Gobi-Aoi!

----


Hi Gobi-Aoi, welcome to the Elder Scrolls Wiki! We're building a collaborative source of information for the Elder Scrolls lore, and we need your help. We saw you making some changes to our articles, and thank you for it. Hope you choose to further this project, and that we'll see you around in the future. If you choose to stay, here are some links to help you out: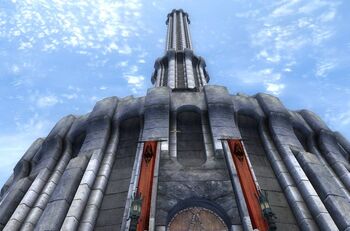 Internal pages:
External Wikipedia pages:

Remember that you should always sign your comments on talk and vote pages using four tildes, like this: ~~~~.
I hope you enjoy editing here and being a Elderscrollian! If you have any questions, see the help pages, add a question to the Forum, or ask one for our administrators or mentors.
RE: Alchemy
Edit
Farengar mentioning that there is an alchemist in Whiterun in no way indicates that it is a Mage skill.  Also, there are no skills "in between signs."  It clearly falls under the Thief category. - Erik the Mad (talk) 18:53, October 24, 2014 (UTC)
It still falls under the Thief sign, regardless of how it may appear. - Erik the Mad (talk) 19:06, October 24, 2014 (UTC)

The source would be the wiki.  It's well-documented that it's a Thief skill and this has been known since the game was released.  Archery, however, falls under the Warrior category, since it is clearly a combat skill. - Erik the Mad (talk) 19:17, October 24, 2014 (UTC)
Bethesda isn't exactly known for their coding skills.  It's yet another oversight on their part. - Erik the Mad (talk) 19:31, October 24, 2014 (UTC)

True, but by that logic, the One-Handed skill could be considered a Thief skill - perhaps more so, as there are two perks pertaining to it under Sneak. - Erik the Mad (talk) 20:14, October 24, 2014 (UTC)
You are right in the sense that it does make things look smoother as presented on the skill-selection screen but, despite this, it does not necessarily mean that a particular skill is defined by it, as I have mentioned.  Archery is obviously a combat skill, though it lends itself well to a stealth-oriented character.  Alchemy is a Thief-sign skill that is as beneficial to the play-style of an assassin-type character who weakens an enemy with poison before attacking in direct combat as well as a mage who smacks their enemies with Magicka-draining-toxins before responding with spells of their own, while the same poison could also drain one's Stamina to allow a fighter-type to more easily overcome them.  All skills bleed into one another to a certain extent, but certain aspects are well-defined. -  Erik the Mad (talk) 02:28, October 25, 2014 (UTC)
RE: Bone Break Fever
Edit
As far as I'm aware, wolves only transmit Rockjoint.  Maybe you fought a bear around the same time and didn't realise you'd picked it up.  I've discovered my character to have contracted a disease without me noticing more than a few times.  This sounds like something that needs a little investigation. - Erik the Mad (talk) 01:20, October 27, 2014 (UTC)
Hi, the image of an Penitus Oculatus Agent you have uploaded is taken from UESP.net wich isn't allowed and also mentioned in the media policy. In fact images from other websites shouldn't be used unless said website is allowing to charing them. I have now deleted this image. EbonySkyrim Message! 07:45, January 7, 2015 (UTC)
Exact the same image is on UESP.. same size and same cuts..

EbonySkyrim

Message! 10:45, January 7, 2015 (UTC)

Just a reminder, can you please make sure that you take a full figure image and size 600x1000px of characters when uploading new images.

EbonySkyrim

Message! 21:37, January 12, 2015 (UTC)
Could you maybe try to use the preview button before publishing edits instead of making dozens of edits on a single article all at once? It can look like badgehunting and it's something the wiki doesn't really like. So if you could, try to limit how many edits you make at once. Thanks! :) --Sajuuk talk | contribs | Channel 12:07, January 24, 2015 (UTC)
Man, I tried, I did it and thought it was all okay, and then every time I re-read there was something wrong.. I usually take articles that either don't exist or have very little content and add all I can find, so it tends to happen, but I'll try to be more careful.
PS: Badgehunting is a thing?--Gobi-Aoi 12:12, January 24, 2015 (UTC)
Dragon names in common tongue
Edit
Nice too see you making the edits here, but could you also remember to add the capital letters at the start as it were before? :D G0LD3NF1RE Questions Goes Here 21:15, May 23, 2015 (UTC)
Also not to be a bother, but you are putting genders to nothing from male, but im pretty sure all Dragons we know of are male, the female kinds are called "Jills" They are pretty rare cause they only show up to mend Dragonbreaks or help to fix time distortions, might even be extinct, but im not sure about that. You can read about them in the Nu-Mantia Intercept. Also you put "I don't think" and when edits are being made you should always be able to have a reference or just be very sure that it is in fact right. Not trying to keep you away from editing though, so happy editing forwards! :) G0LD3NF1RE

Questions Goes Here

21:29, May 23, 2015 (UTC)</p>
Re: Akaviri
Edit
Hi Gobi! Well, the whole Akavir-thing is a bit of a complicated mess. I was initially planning on moving Akavir (Race) to just Akaviri, and Akavir (Continent) to Akavir, to make things simpler. However, I'm sure you could easily be correct about the Akaviri thing, it's not something I know a lot about. My main concern with it is that all the links pointing to Akaviri refer to the race, so if you changed where the redirect pointed the links wouldn't necessarily be accurate any longer. So it's not exactly that I'm against it, I just don't want anything to get broken.
This is something you should also discuss with the people in the Lore Guild. In fact, I think they would be happy to have you join them, just ask one of them for membership (Dovahsebrom for example). I'd also be quite happy to talk about it with you on chat whenever you have the time, whatever works best for you. —Atvelonis (talk) 17:09, May 25, 2015 (UTC)
RE: Lore Guild
Edit
I was actually planning on asking you to join because you seem to know how to make a good lore page and everyone else who said they would join decided to quit.
As for that akavir thing, my honest opinion is that Akavir (Race) should be renamed to Akaviri Men as the term Akaviri should be generalized more towards the inhabitants of the entire continent. Though, whether or not the men of Akavir are supposed to be Tsaesci or not, is another issue.
Dovahsebrom (talk) 22:14, May 25, 2015 (UTC)
I've added you to the list (The Elder Scrolls Wiki:Team Lore) so you're now part of the lore team. As for the Man/Tsaesci, the best approach for now would be to just mention somewhere on each page that they may be one in the same.
Dovahsebrom (talk) 03:48, May 26, 2015 (UTC)
Your Translations for Naaslaarum and Voslaarum harm this wiki
Edit
Just so you know, your fake translations that you added to this wiki (1 and 2) have once again made this wiki a laughing stock among on one of the most active TES lore communities. Does anyone verify info here? --Wulfharth (talk) 08:22, June 9, 2015 (UTC)
The point is, what you're doing is Original Research, which is actually frowned upon/not allowed on most wikis. Those two names have no official translation, so anything anyone adds is simply speculation better suited to forum discussions. Wikis should not be guessing. Wulfharth (talk) 15:04, June 9, 2015 (UTC)
I don't see any sources for those dragon translations, Gobi, where are you getting them? As Wulfharth said, original research is not generally accepted here, so even if you are making educated guesses on names they are unconfirmed and don't really belong on articles. —Atvelonis (talk) 14:46, June 10, 2015 (UTC)
If you're going to add sources to the translations you had better get it done soon, Gobi, or they will be removed. I'll give you until the end of the month to add sources to all of them, but after that I'll have to get rid of the translations entirely. Thanks. —Atvelonis (talk) 19:11, June 20, 2015 (UTC)
*Disclosure: Some of the links above are affiliate links, meaning, at no additional cost to you, Fandom will earn a commission if you click through and make a purchase. Community content is available under
CC-BY-SA
unless otherwise noted.