Welcome, KeiratheScribe!
---

Hi KeiratheScribe, welcome to the Elder Scrolls Wiki! We're building a collaborative source of information for the Elder Scrolls lore, and we need your help. We saw you making some changes to our articles, and thank you for it. Hope you choose to further this project, and that we'll see you around in the future. If you choose to stay, here are some links to help you out: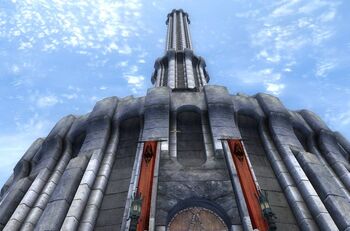 Internal pages:
External Wikipedia pages:
Elder Scrolls policies:
Remember that you should always sign your comments on talk and vote pages using four tildes, like this: ~~~~.
I hope you enjoy editing here and being a Elderscrollian! If you have any questions, see the help pages, add a question to the Forum, or ask one for our mentors (Failing that, just ask Timeoin)
I LOVE YOU!
Edit
And I use my 20,000th edit to say this, too :) I'm glad that you said yes to marrying me :D Timeoin•Say G'Day•View my work•Skyrim To-Do List 13:36, December 12, 2011 (UTC)
I'm glad I said yes too... No, we can't call our kid Dovahkiin, TES, wiki, wikia, or any other derivative of this wiki or it's content. KeiratheScribe (talk) 14:01, December 12, 2011 (UTC)

What about Nerevarine? ;) Timeoin•Say G'Day•View my work•Skyrim To-Do List 14:09, December 12, 2011 (UTC)
I figured that I would save the best till last :D Hi Honey! :D
I've left messages on a few other people's talk pages as part of the countdown to 30,000 edits, but I saved the most important one til last.
Thanks for helping me out on here, and letting me use it.
But more importantly, thank you for being a part of my life :)
<3
You've made it worthwhile! Timeoin•Say G'Day•View my work
(p.s. this was edit numbe 29,999 :D)
Vamp lord
Edit
I'll assume this is Tom?...or was it Tam...no.....Tim? Something like that....Anyhoo, the hated and feared part is not exclusive to the Vamp Lord, rather it covers general vampirism too. Because of this I already added a note that explains with dawnguard you are no longer attacked at level 4: http://elderscrolls.wikia.com/wiki/Vampirism_%28Skyrim%29#Stages_of_vampirism_and_their_effects.
I guess I can add that you still get the message though.
Community content is available under
CC-BY-SA
unless otherwise noted.