Welcome, LilithUser!
---

Hi LilithUser, welcome to the Elder Scrolls Wiki! We're building a collaborative source of information for the Elder Scrolls lore, and we need your help. We saw you making some changes to our articles, and thank you for it. Hope you choose to further this project, and that we'll see you around in the future. If you choose to stay, here are some links to help you out: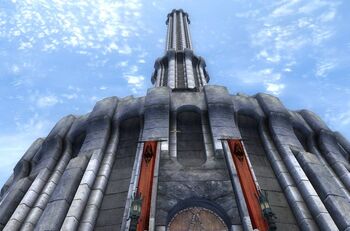 Internal pages:
External Wikipedia pages:
Remember that you should always sign your comments on talk and vote pages using four tildes, like this: ~~~~.
I hope you enjoy editing here and being a Elderscrollian! If you have any questions, see the help pages, add a question to the Forum, or ask one for our administrators or mentors.
Page Request
Edit
Hello! :) I have made a redirect to the page that you requested. Just for future reference though (because I like telling people things like this) - if you wanted to do that yourself, it doesnt need an administrator to do. to make it a redirect page, all that is needed is to put the following (ignore the "nowiki" thing that I am adding, that is used so that I can show how to redirect without it trying to actually redirect somewhere :D)
#REDIRECT [[Siege on the Dragon Cult]] (Or whichever page is the main one :D). If you don't want to - I'm still more than happy to do them for you if you find some, but I've seen in the past that a lot of folks like doing this themselves once they know how. Either way - thank you for letting me know, and also - welcome to the wiki! Timeoin•Say G'Day•View my work 03:36, February 29, 2012 (UTC)
Heh - well, I happened to be editing at the time, and the "you have new messages" thing is rather obvious when you finish editing a page :). I'm glad that I could help though - I dont think I said it before, but I like being able to help people. After all, I may be one of the admins here, but to me that means nothing more than that I've been here a very long time. We're a community here, and more members of the community I can help - the better and stronger the community as a whole is :) (Heck, I even argued against having admins and patrollers a colour to the other editors, but the other folks in the community said that we should do so, because it highlighted people who could help out if people had problems). Anyways - have fun editing here, and if there is anything else that I can do to help - let me know! Timeoin•Say G'Day•View my work 03:51, February 29, 2012 (UTC)
*Disclosure: Some of the links above are affiliate links, meaning, at no additional cost to you, Fandom will earn a commission if you click through and make a purchase. Community content is available under
CC-BY-SA
unless otherwise noted.