Welcome, Loonix!
---

Hi Loonix, welcome to the Elder Scrolls Wiki! We're building a collaborative source of information for the Elder Scrolls lore, and we need your help. We saw you making some changes to our articles, and thank you for it. Hope you choose to further this project, and that we'll see you around in the future. If you choose to stay, here are some links to help you out: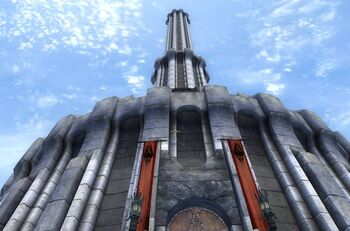 Internal pages:
External Wikipedia pages:
Elder Scrolls policies:
Remember that you should always sign your comments on talk and vote pages using four tildes, like this: ~~~~.
I hope you enjoy editing here and being a Elderscrollian! If you have any questions, see the help pages, add a question to the Forum, or ask one for our mentors (Failing that, just ask Timeoin)
Thanks for fixing the Vampirism page 203.219.138.147 09:35, December 5, 2011 (UTC)

Loonix, I left you a message on your user page as well: It has been locked. Are you able to remove that message? (Deliberately left it so that you had something to test out - I want you to be able to edit your own userpage and all :) Timeoin•Say G'Day•View my work•Skyrim To-Do List 11:48, November 28, 2011 (UTC)
Per your request, your user page is now "unprotected" once more :) I should note, however, that this wont stop the petty vandalism on other pages of the wiki. Aaaanyways ... I dont believe I have yet said hi to you... so... "Hi!". You seem to be doing a really good job: So keep up the good work! Timeoin•Say G'Day•View my work•Skyrim To-Do List 22:22, November 28, 2011 (UTC)
I see that you have been spending a lot of time lately reverting vandalism. (Like, a HECK of a lot of time :D). Would you be interested in being a patroller? (Which is essentially what you have been doing anyway :P) Timeoin•Say G'Day•View my work•Skyrim To-Do List 13:41, December 6, 2011 (UTC)
Basically, you do the same thing you've been doing :) If you see vandalism, you undo it. :D Timeoin•Say G'Day•View my work•Skyrim To-Do List 14:00, December 6, 2011 (UTC)
Thanks for helping fight the vandalism at Marriage. These vandals have been crazy today. --— Radical D (bother \ stalk) 21:04, December 12, 2011 (UTC)
The Shiv is considered an Unique Weapon cuz it can only be aquired during the quest No One Escapes Cidhna Mine and every player can find it as it is not random generated. It is also a quest item, being required for the completion of an objective during the same quest.Vercinghetorix (talk) 19:56, December 15, 2011 (UTC)
Congratulations on becoming a patroller. Nice to see more yellow names around here :). At any rate, you can now undo vandalism using the "rollback" feature. If you're not sure what that is Wikipedia has a guide on it. It's relatively easy to use. Usually, I prefer to use "undoing" only if I want to explain why I'm removing the edit. Otherwise, it can be rolledback. You can also undo multiple edits done by the same person with the rollback feature. Good luck! --— Deyvid Petteys (bother \ stalk) 21:29, January 1, 2012 (UTC)
Hello there! Your opinion is requested at Forum:CT:Categorization of the wiki. Love to hear from ya! :) --— Deyvid Petteys (bother \ stalk) 12:04, February 6, 2012 (UTC)
*Disclosure: Some of the links above are affiliate links, meaning, at no additional cost to you, Fandom will earn a commission if you click through and make a purchase. Community content is available under
CC-BY-SA
unless otherwise noted.