Welcome, Martinemde!
---

Hi Martinemde, welcome to the Elder Scrolls Wiki! We're building a collaborative source of information for the Elder Scrolls lore, and we need your help. We saw you making some changes to our articles, and thank you for it. Hope you choose to further this project, and that we'll see you around in the future. If you choose to stay, here are some links to help you out: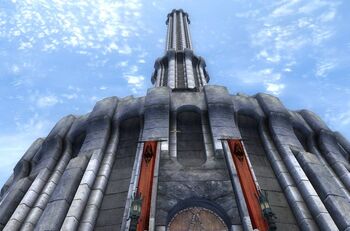 Internal pages:
External Wikipedia pages:
Elder Scrolls policies:
Remember that you should always sign your comments on talk and vote pages using four tildes, like this: ~~~~.
I hope you enjoy editing here and being a Elderscrollian! If you have any questions, see the help pages, add a question to the Forum, or ask one for our mentors (Failing that, just ask Timeoin)

Hi Martinemde - I uploaded several ingredient pics. Since you're updating the pages, if you want to use them, please do. You can see the list on my Contributions page: http://elderscrolls.wikia.com/wiki/Special:Contributions/Trippet A couple I had to append Skyrim to since they were reused from the previous games.
Take care - ~ Trip 22:40, November 14, 2011 (UTC)
Apologies
Edit
Sorry about that. Dont get me wrong, I love the work that has been put into the Ingredients pages. I was wondering though, why the information was duplicated so much, though? I mean, yes, it is important to have a list of the effects, but the complete list of related ones is listed on both Potions (Skyrim) and Alchemy (Skyrim). I believe that they should just list the effects on the individual pages, and link to the list of related skill effects. That way, if one is added later (example: when they add DLC), only the one page would need changing, rather than every ingredient page out there. Does that make sense? And ... yeah, sorry about that. I won't do that in future. I got a bit over eager there. Timeoin•Say G'Day•View my work•See current projects 01:49, November 21, 2011 (UTC)
Sorry if I seemed upset there. I think you're right. Let's remove the duplication. We already talked about the solution or you page. Thanks for replying. Martinemde (talk) 19:28, November 21, 2011 (UTC)
Community content is available under
CC-BY-SA
unless otherwise noted.