Welcome, Masterpwn!

----


Hi Masterpwn, welcome to the Elder Scrolls Wiki! We're building a collaborative source of information for the Elder Scrolls, and we need your help. We saw you making some changes to our articles, and thank you for it. Hope you choose to further this project, and that we'll see you around in the future. If you choose to stay, here are some links to help you out: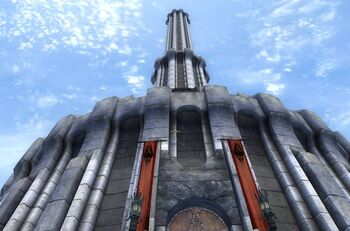 Internal pages:
External Wikipedia pages:
Remember that you should always sign your comments on talk and vote pages using four tildes, like this: ~~~~.
I hope you enjoy editing here and being a Elderscrollian! If you have any questions, see the help pages, add a question to the Forum, or ask one for our administrators or mentors.
---- HaLo2FrEeEk (Talk) 18:58, June 20, 2012
Please sign your posts on other people's talk pages
[
edit source
]
Greetings, We posted on your blog because your post requesting no posts didn't show at the time. You only requested no posts 2 days later. (There is really no sense in posting a blog if one doesn't want replies.)
We almost didn't edit our post to a dot, (we cannot remove it altogether), since you didn't sign your post on our talk page. However, since you seem to be a newbie, we did.
You sign your posts on folk's talk pages with 4 tilde's (4 x ~). DarthOrc (talk) 03:03, July 30, 2012 (UTC)
You have been accepted onto Team Oblivion. If you have a Steam account, please message me it so we can discuss plans for working on our articles.
Tehpwner7067 (talk) 18:58, June 30, 2016 (UTC)
Operation: Miscellany
[
edit source
]
Please refer to the following link for the (work in progress) compiled list of item pages requiring attention. Any discussion on the project itself should also take place there.
http://elderscrolls.wikia.com/wiki/User:Masterpwn/Sandbox1
Thanks and happy editing! Masterpwn (talk) 02:06, July 22, 2016 (UTC)
Hi Masterpwn,
Instead of linking to the A Strange Door article by using a piped link ([[A Strange Door|Strange Door]]), you can just use [[Strange Door]], which redirects to A Strange Door.—CarloV3r (talk) 12:26, June 5, 2017 (UTC)
*Disclosure: Some of the links above are affiliate links, meaning, at no additional cost to you, Fandom will earn a commission if you click through and make a purchase. Community content is available under
CC-BY-SA
unless otherwise noted.