Welcome, Mhazard!
---

Hi Mhazard, welcome to the Elder Scrolls Wiki! We're building a collaborative source of information for the Elder Scrolls lore, and we need your help. We saw you making some changes to our articles, and thank you for it. Hope you choose to further this project, and that we'll see you around in the future. If you choose to stay, here are some links to help you out: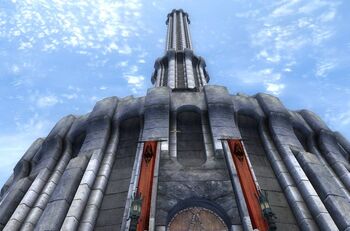 Internal pages:
External Wikipedia pages:
Remember that you should always sign your comments on talk and vote pages using four tildes, like this: ~~~~.
I hope you enjoy editing here and being a Elderscrollian! If you have any questions, see the help pages, add a question to the Forum, or ask one for our administrators or mentors.
Custom follower tips on main article
Edit
I moved your tips about custom followers to the talk page, because using console commands to make a custom follower is a suggestion, and not something that should be noted on the official article. Only things that occur in the game naturally should be on the article, while tips and suggestions go on the talk page or the forum. —TombRaiser SPEAK! 04:51, November 29, 2014 (UTC)
Multiple editing
Edit
Hi Mhazard. I've been looking at your edits and see you are doing many small edits on the same page every time within a short time. Can you please edit the whole page instead of just a section at a time as this can be considered badgehunting even if that isn't what you think of. If you know you are going to edit in several places in the article don't do it in small doses in each section.. EbonySkyrim Message! 06:33, November 29, 2014 (UTC)
Now you have done 5 edits in 4-5 minutes on the Skeleton article. I asked you before to make these edits in one session please.

EbonySkyrim

Message! 18:35, November 29, 2014 (UTC)
Re: Multiple Edit
Edit
Hi, the multiple edit issue is because of missing info or typing mistakes, which occurs to me often, while Fextralife (where I resided back then) tolerated multiple editing, I'm not familiar to here well. Mhazard (talk) 18:44, November 29, 2014 (UTC)
In order to resolve this issue, I set on "Mark all edits as minor by default" to see if it can disable all badge functions, if you have further enquiries feel free to suggest. Mhazard (talk) 19:01, November 29, 2014 (UTC)

Marking your edits as minor does not get around badgehunting. Badges are used here to track edits, regardless if it's marked as minor or not. You can avoid the issue by using the Preview button before publishing your edits.
For future reference, when a user leaves you a message, you should respond on their talkpage and not your own, as that makes it harder for the user to see your reply. --SuperSajuuk Talk Page | Tabber Code | My Contribs | Channel 19:08, November 29, 2014 (UTC)

Well, as I said above, editing the same article with multiple edits within a short time isn't seen very well here and can be considerate as badgehunting.

EbonySkyrim

Message! 19:37, November 29, 2014 (UTC)
Extra edits.
Edit
Hey,
I have been informed that you are making extra edits to articles, and some fear you are badge hunting. I know you have been told a few times about this, but I just wanted to ask you to put as much work into a single edit as possible instead of doing smaller edits.
I understand that at times extra edits need to be made in cases like working on massive articles, fixing small mistakes you made and things like that, and I don't have a problem with that. I just wanted to give you a friendly reminder to try to condense them to prevent any confusion.
If you have any questions, you are more then welcome to bring them to me, and I will get back to you as soon as possible. Thanks and happy editing.-Cheatcodechamp (talk) 19:27, February 25, 2015 (UTC)
I figured it was along that line, just try to do more in those edits when possible. Also remember there is no need to rush an edit, so there is always time to make sure your work is clean and you missed nothing. Hope everything is ok. Thanks and happy editing.-Cheatcodechamp (talk) 02:54, February 27, 2015 (UTC)
Seeking Info regarding Serana
Edit
Greetings
I am attempting to figure out how to kill Serana - have tried all sorts of things, even the way you suggested: I went to the abandoned shack, used the "prid 2002b74" moveto player, then the setessential 2002b6c 0 command - she does not die . . . I can kill Maven Black Briar but not Serana: ideas please.
TY in advance
50.149.123.129 05:30, March 20, 2015 (UTC)rick_burch50.149.123.129 05:30, March 20, 2015 (UTC)
Haz, I showed Harold that your ban was extreme and he lowered it so that it's only a week long.  Come back by then. Is there any other way to contact you?  I have no idea what Chatango is.  Shille Shine the Batsignal 00:43, June 23, 2016 (UTC)
Community content is available under
CC-BY-SA
unless otherwise noted.