Welcome, MrBenMelon!
---

Hi MrBenMelon, welcome to the Elder Scrolls Wiki! We're building a collaborative source of information for the Elder Scrolls, and we need your help. We saw you making some changes to our articles, and thank you for it. Hope you choose to further this project, and that we'll see you around in the future. If you choose to stay, here are some links to help you out: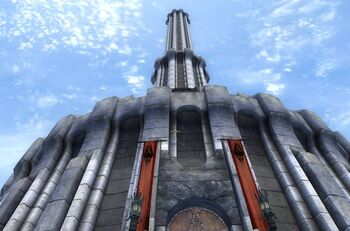 Internal pages:
External Wikipedia pages:
Remember that you should always sign your comments on talk and vote pages using four tildes, like this: ~~~~.
I hope you enjoy editing here and being a Elderscrollian! If you have any questions, see the help pages, add a question to the Forum, or ask one for our administrators or mentors.
Hi. I have created the page: http://elderscrolls.wikia.com/wiki/Glass_Bow_of_the_Stag_Prince.
If you can fill in the details like the blessing you recieve I can do the rest. Thanks.
Jimeee (talk) 21:09, December 11, 2012 (UTC)
Is that the exact effect as it appears in "Active Effects"? Also who is Falas Selvayn, I don't remember seeing anyone at that location. Thanks.
Yes thats the effect.  It is tricky to write because it increases over time/use.  Falas is the elf who appears at midnight at the Ramshackle Trading Post.  Theres a note on the wall saying "meet me at midnight.".
Thank you so much for the assistance!  MrBenMelon (talk) 21:52, December 11, 2012 (UTC)MrBenMelon
I tried to wait many times at the shack at 12:00 and he never appears. I have completed the main quest so I have no idea why it wont work. Maybe he is dead somewhere :(
     I did the same thing! Then realized he was sitting in the chair in the corner of the shack... Also he won't sell the Bow.   It must be pickpocketed, or looted from his corpse.( it will always say Stolen if pickpocketed obviously which is kind of a drag but I'm playing a Good -aligned character and couldn't bring myself to kill him ) MrBenMelon (talk) 21:11, December 12, 2012 (UTC)
*Disclosure: Some of the links above are affiliate links, meaning, at no additional cost to you, Fandom will earn a commission if you click through and make a purchase. Community content is available under
CC-BY-SA
unless otherwise noted.