Welcome, Psychopanther83!
---

Hi Psychopanther83, welcome to the Elder Scrolls Wiki! We're building a collaborative source of information for the Elder Scrolls lore, and we need your help. We saw you making some changes to our articles, and thank you for it. Hope you choose to further this project, and that we'll see you around in the future. If you choose to stay, here are some links to help you out: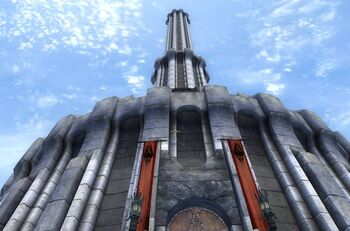 Internal pages:
External Wikipedia pages:
Remember that you should always sign your comments on talk and vote pages using four tildes, like this: ~~~~.
I hope you enjoy editing here and being a Elderscrollian! If you have any questions, see the help pages, add a question to the Forum, or ask one for our administrators or mentors.
I can make it so that only registered users can edit it, if that helps? That is, unfortunately, all that I can do in the way of page protection (however, this is enough to prevent 90% of user page vandalism). Wikia gives the administrators three levels of "protection" for pages: unlocked, locked so that only registered editors can edit, and registered so that only administrators can edit. There is no way to make it so that other editors can't edit your page without making is impossible for you yourself to edit your page. Having said all that though: I have looked at your user page's history, and the only editor on the page has been you and the automatically created one from wikia. Timeoin•Say G'Day•View my work 10:12, March 19, 2012 (UTC)
Unfortunately something like that is beyond what we're capable of doing here. Wikia doesn't really allow us the use of checkboxes (which are form input elements), and furthermore, to make the checkboxes "remember" their checked (or unchecked) state, we'd need to use browser cookies, which also isn't possible through wikia. I agree that it's a good idea, but unfortunately it's not something we're able to do. HaLo2FrEeEk Here I am!
09:46, March 21, 2012 (UTC)

*Disclosure: Some of the links above are affiliate links, meaning, at no additional cost to you, Fandom will earn a commission if you click through and make a purchase. Community content is available under
CC-BY-SA
unless otherwise noted.