Welcome, Qmorillo!

----
Hi Qmorillo, welcome to the Elder Scrolls Wiki! We're building a collaborative source of information for the Elder Scrolls lore, and we need your help. We saw you making some changes to our articles, and thank you for it. Hope you choose to further this project, and that we'll see you around in the future. If you choose to stay, here are some links to help you out: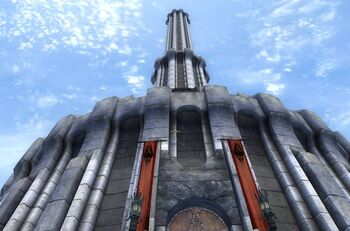 Internal pages:
External Wikipedia pages:
Remember that you should always sign your comments on talk and vote pages using four tildes, like this: ~~~~.
I hope you enjoy editing here and being a Elderscrollian! If you have any questions, see the help pages, add a question to the Forum, or ask one for our administrators or mentors.
The page you created, FACTS, does not abide by The Elder Scrolls Wiki:Policies and guidelines in accordance to it's self-opinionated matter, the information supplied within the article would be much more appropriate written in a Blog Post. Dar'Rajhin (talk) 10:52, July 14, 2012 (UTC)
Sorry, but no. It's too casual and belongs in a blog. It's not backed up with any references. Read our policy and guidelines for how to edit pages.
Secondly im giving you a warning for your behaviour. Telling a member of staff "ill keep this simple for guy above no life get a girl friend dood srsy." is not acceptable and i'll ban you next time.
Jimeee (talk) 10:55, July 14, 2012 (UTC)
First off for top tiny paragraph I agree with you 100%, I see what you mean Jimeee. And secondly for other tiny paragraph... How could you say such a thing to your underlings in your own words: ill keep this simple for guy above no life get a girlfriend dood seriously. And here i thought you were man on top but to stoop to our petty squabble of repulsive behavior (btw you spelled behaviour wrong its behavior don't know if its because you don't live where I live or what but anyways...) its just insufferable... sob... cry... sob... :(Qmorillo (talk) 11:16, July 14, 2012 (UTC)qmorillo +what about other dood cant i talk to The staff" + i dont find it nessisary to be member to use this wiki if u wish to bam me ban me jimeee so what i can still use the wiki Qmorillo (talk) 11:23, July 14, 2012 (UTC)qmorillo
*Disclosure: Some of the links above are affiliate links, meaning, at no additional cost to you, Fandom will earn a commission if you click through and make a purchase. Community content is available under
CC-BY-SA
unless otherwise noted.