Welcome, Rshel!
---

Hi Rshel, welcome to the Elder Scrolls Wiki! We're building a collaborative source of information for the Elder Scrolls lore, and we need your help. We saw you making some changes to our articles, and thank you for it. Hope you choose to further this project, and that we'll see you around in the future. If you choose to stay, here are some links to help you out: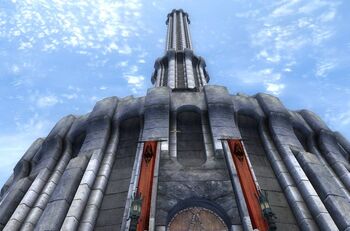 Internal pages:
External Wikipedia pages:
Elder Scrolls policies:
Remember that you should always sign your comments on talk and vote pages using four tildes, like this: ~~~~.
I hope you enjoy editing here and being a Elderscrollian! If you have any questions, see the help pages, add a question to the Forum, or ask one for our mentors (Failing that, just ask Timeoin)
White Phial
Edit
Okay, The White Phial is now a disambiguation page. So, from here, we can either change all the links on Nurelion and the white phial pages to point there, or we can change them all so they go to the correct pages from the start. Whichever is easier or more convenient. I know, this is very confusing. Why Bethesda had to give the same name to three things is beyond me. --— Radical D (bother \ stalk) 16:06, November 20, 2011 (UTC)
I saw your message to Timeoin and thought I'd go ahead and just make the page. In all honesty, anyone can create a disambiguation, it's just a matter of, like you said, knowing how to do it and when it's necessary. I'm an admin over at another wiki, so I do have experience with that sort of thing. Here, however, I'm not sure what the proper etiquette is with disambigs. Can't be too different, I imagine. What's the worst that could happen anyway? They'd delete it? That's fine. Whatever works, right? Anyway, yes, we should look at this issue another time, with fresh eyes. --—

Radical D

(bother \ stalk) 16:14, November 20, 2011 (UTC)
*Disclosure: Some of the links above are affiliate links, meaning, at no additional cost to you, Fandom will earn a commission if you click through and make a purchase. Community content is available under
CC-BY-SA
unless otherwise noted.