Welcome, SkyrimsShillelagh!
---

Hi SkyrimsShillelagh, welcome to the Elder Scrolls Wiki! We're building a collaborative source of information for the Elder Scrolls, and we need your help. We saw you making some changes to our articles, and thank you for it. Hope you choose to further this project, and that we'll see you around in the future. If you choose to stay, here are some links to help you out: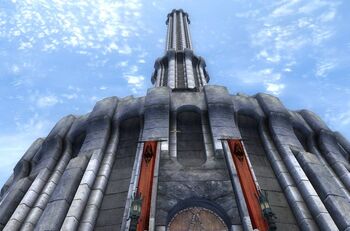 Internal pages:
External Wikipedia pages:
Remember that you should always sign your comments on talk and vote pages using four tildes, like this: ~~~~.
I hope you enjoy editing here and being a Elderscrollian! If you have any questions, see the help pages, add a question to the Forum, or ask one for our administrators or mentors.
Disruptive person
Edit
The person you have just admitted to the RP is quite disruptive and I will not help her one bit.  I also will not stick around if she starts making my life--or anyone else's life--miserable.  Which she will.  Just give her time. (Rider (talk) 01:37, February 21, 2014 (UTC))
No, I don't suppose you can tell her to go away until she does something.  Just don't take any guff.  Be polite but firm.  The other RP is less pleasurable due to her presence already. (Rider (talk) 01:55, February 21, 2014 (UTC))
In Response to your question...
Edit
Skyrims, last night you asked: Efmrider wrote:
(I believe you've learned your lesson, Billy.  We would welcome you.  But obviously, you would need to create a new character.)'(What's happening?)
LCB was responsible for the demise of the TGRP.  He learned a big lesson and he's been a better player ever since then.  So he is uncomfortable whenever we discuss it. (Rider (talk) 10:59, March 13, 2014 (UTC))
(Froki serving Hermaus Mora, we had an entire conversation)
Thank you for even caring about me, I tended to be a polite individual and I refrained from insulting anyone, yet, my constant, persistent questioning has become a harassment, I was too inconsiderate back then.
I'm hereby to apologize to both Data and Humble, my attitude had caused so much troubles to all of you, I'm sincerely sorry. I'll behave myself better.
Anyway, thanks for helping me to address to Sandbox Wiki. Mhazard (talk) 01:07, June 23, 2016 (UTC)
As for Chantango, it is an external chat site which can archive previous chats, prominent for Fextralife members, it was set prior to discovering how to enable Wikia chat function in my own wiki.
To contact me, you can use either of the chat as listed below:
Mhazard (talk) 03:04, June 23, 2016 (UTC)
Regarding a promise I made
Edit
Several days ago, I've declared that I'd quit Sandbox Wiki for good, and I went to the point I started up my own Roleplay wiki focusing on From Software titles. I do wish to stay in TES Sandbox Wiki, but, since that was a promise I made, should I stay true to what I said and keep the promise that I should quit Sandbox permanently? Would I be a terrible person if I changed my mind and broke my promise?
Thanks.
Community content is available under
CC-BY-SA
unless otherwise noted.