Welcome, Spyrocks!

Hello Spyrocks, welcome to the Elder Scrolls Wiki! We're building a collaborative source of information for the Elder Scrolls, and we need your help.

We saw you making some changes to our articles, and thank you for it. Hope you choose to further this project, and that we'll see you around in the future. If you choose to stay, here are some links to help you out:

I hope you enjoy editing here! If you have any questions, see the help pages or ask one for our administrators.
--Flightmare (talk) 02:03, June 27, 2013 (UTC)
You really need to try putting together some thought-out and mature threads some time.
Goldflame33 (talk) 21:59, August 5, 2013 (UTC)Goldflame33
Warning: Spamming the forum
Edit
Spyrocks, please cease your spamming of new threads on the forum. Even though you mainly post in Off-topic, the topics you have created are considered spam. You have even created a topic about how many threads you have created. This is not the place for it, so no more. Thanks. —TombRaiser SPEAK! 04:23, August 6, 2013 (UTC)
Very well(Spyrocks (talk) 20:08, August 6, 2013 (UTC)).
We share an account. She likes to keep her information private, so I'm afraid I won't be able to share her name with you.

Some Assembly Required! 22:26, October 3, 2013 (UTC) Thats okay im cool with that, I didnt know it was her(Spyrocks (talk) 22:34, October 3, 2013 (UTC)).
i have replied to your message on my talk page. i hope to see you reply soon. Rukathesoldier (talk) 06:52, October 5, 2013 (UTC)
Forum spam
Edit
This is an official warning about your behavior on the topic "Daedra Stronger than Aedra". If we see you spamming the "quote" button and posting nonsense (like you and several others did in that thread) one more time, you will receive a ban. It's simple. Jimeee (talk) 14:36, October 7, 2013 (UTC) Fine(Spyrocks (talk) 22:11, October 7, 2013 (UTC)).
hi spyrocks i am dovahkiin217 from the skill blog What's up Dovahkiing217(Spyrocks (talk) 18:27, October 18, 2013 (UTC)).
Hello my Loyal follower *Smirks* I won't kill you don' t worry Alduin is that you?
Halo 4 < Halo 3
Edit
Honestly, it is quite hard to say why I prefer 3 to 4. But mostly it stems from the Matchmaking, one thing is I prefer the maps in Halo 3's multiplayer, while I find the maps in 3 to be imaginative and strategic I found myself not enjoying the ones in Halo 4. Next is the class system, the one in Halo 4 was not to my liking, I don't like the fact you get to choose your starting weapons. Especially since the DMR was incredibly unbalanced when the game was first released. I prefered it when everybody started with the same weapons and they had to find the rest. And finally my main issue with the multiplayer is the Kill Streaks, they sucked, you could just give yourself a Shotgun and then you would have earned another 5,000,000 Kill Streaks by the time you ran out of ammo.
Next is the custom games, they were lack-luster in comparison to the ones you could find in Halo 3. The days of playing custom game on custom maps with my mates were simply not recreated, but that's down mainly due to the fanbase. I do have to say though, my habit with Halo is I start to play it at the end of its life. I did that with Reach, I only really played it when Halo 4 was announced, and then I started to really like it. In the end though, it's just personal preference. I simpy didn't enjoy Halo 4. UAM (talk) 02:20, November 7, 2013 (UTC)
You can't see my comments because of a bug which is causing trouble to us all since some weeks. You can see new comments on threads by pressing Ctrl + F5 at the same time. AngryEnclaveSoldier (talk) 19:14, February 18, 2014 (UTC)
hiJunior81631 (talk) 19:33, April 25, 2014 (UTC)
you cheated for that 4 leaf clover badge!
Junior81631
(talk)
19:37, April 25, 2014 (UTC)

sry it was meant to be a joke because im jealous that you have that (sai's badge)

Junior81631
(talk)
21:34, April 25, 2014 (UTC)
your (sai's afllliction) badgeJunior81631 (talk) 02:24, April 26, 2014 (UTC)
look at your earned badges and youl see it!!!
Junior81631
(talk)
19:50, April 26, 2014 (UTC)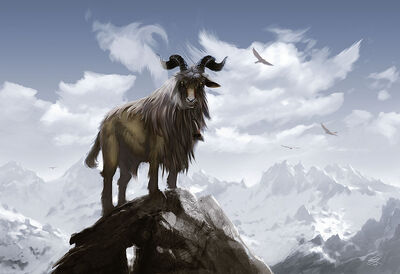 it beacuse you were the first one to make the wiki have that many edits at onceJunior81631 (talk) 20:02, April 26, 2014 (UTC)
*Disclosure: Some of the links above are affiliate links, meaning, at no additional cost to you, Fandom will earn a commission if you click through and make a purchase. Community content is available under
CC-BY-SA
unless otherwise noted.