Welcome, TodKarlson!

----


Hi TodKarlson, welcome to the Elder Scrolls Wiki! We're building a collaborative source of information for the Elder Scrolls lore, and we need your help. We saw you making some changes to our articles, and thank you for it. Hope you choose to further this project, and that we'll see you around in the future. If you choose to stay, here are some links to help you out: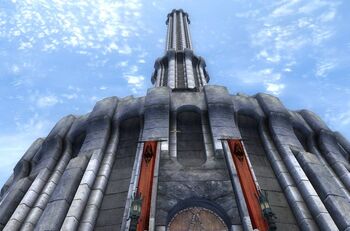 Internal pages:
External Wikipedia pages:
Remember that you should always sign your comments on talk and vote pages using four tildes, like this: ~~~~.
I hope you enjoy editing here and being a Elderscrollian! If you have any questions, see the help pages, add a question to the Forum, or ask one for our administrators or mentors.
Hey there, im brand new to this game and ive been reading all i can on this site. Trying to see the best way to  build up myself but also my money. Is there anway that you could possibly give me even more info. Thanks in advanc68.3.187.144 23:34, August 2, 2014 (UTC)
Sorry for taking so incredibly long to make a reply.  I didn't realize you had posted your question here.  I image that by now you have already figured out the game for yourself, or given up.  Anyway, for the benefit of anyone else who wonders in here.  I have accumalated MILLIONS in gold and MILLIONS more in gems by adhering to simple principles that apply in real life.  The first thing you need to do to begin accumalating wealth is establish a residence where you can accumalate that wealth.  Nomads CANNOT achieve great wealth.  The thing that brought the human race to where we are now is that early humans stopped roaming around looking for food and settled down, and then they built on their past accomplishments, instead of each generation being a repeat of the last.  I digress; back to Skyrim.  The first place I used was the house you get in Whiterun.  It's close to the gate & the blacksmiths next door let you use their stuff for crafting.  Anyway, the key thing is that you absolutely need a place to put stuff where it won't disappear after awhile, and for that you need houses.  So, once you have a place you can loot bodies to your heart's content and slowly build great wealth.  In my gameplay I took advantage of the artificiality of the game that exceeding your carry weight only inhibits your ability to run, jump and fast travel.  Owning a horse solves the fast travel issue, so it is essential you get a horse ASAP, especially since they fixed the game to make it so you can fight on horseback.  TodKarlson (talk) 14:52, May 2, 2015 (UTC)
New message
Edit
Your poor horse.
Edit
Have you considered playing through the Dark Brotherhood questline and picking up Shadowmere?  The (literally) damned thing regenerates health better than Wolverine, and its Leeroy Jenkins tendencies are offset by the fact that it's perfectly capable of kicking a dragon to death.  Plus, it has freaking glowing red eyes. Darthwebb13 (talk) 11:14, July 17, 2016 (UTC)
Community content is available under
CC-BY-SA
unless otherwise noted.