Welcome, Wesleyeye!
---

Hi Wesleyeye, welcome to the Elder Scrolls Wiki! We're building a collaborative source of information for the Elder Scrolls, and we need your help. We saw you making some changes to our articles, and thank you for it. Hope you choose to further this project, and that we'll see you around in the future. If you choose to stay, here are some links to help you out: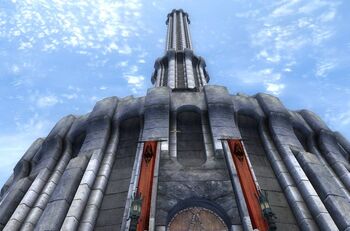 Internal pages:
External Wikipedia pages:
Remember that you should always sign your comments on talk and vote pages using four tildes, like this: ~~~~.
I hope you enjoy editing here and being a Elderscrollian! If you have any questions, see the help pages, add a question to the Forum, or ask one for our administrators or mentors.
---- Flightmare (Talk) 18:27, 4 July 2012
Bloodcursed Elven Arrow
Edit
just to let you know that i've undone your edit on this page because this trivia is about the fact that sometimes the sky maybe too cloody so you can't see the sun and you can't shroud it (by shooting at it). Philgo95 (talk) 05:00, July 11, 2012 (UTC)
Mind your own buisness
Edit
thank you,
I appreciate you leaving the message,what I was trying to say was the assasain attacks him instead of you,meaning this is a bug.now please don't message me anymore as I don't like it when non-admins correct me. Mind your own buisness and dont cause trouble.thank you.
fine.dont report me,and I'llbe nicer.however,here's someadvice:ifyou find problems with a user(for me,grammar),let the admins handle it by reporting it to them so they can act.
Skyrim Addict115 (talk) 19:42, July 29, 2012 (UTC)
Zealot gallery images
Edit
Hey Wesleyeye. I removed your redlinked images from the gallery on the Zealot page. When you have all the images ready then you can insert them back in, but we can't have pages with broken file links sitting on them. I go through a maintenance log everyday and it lists me all redlinked images, and I will usually delete them from pages without reading comments in the edit histories. So please take note of this if you plan on adding more images in the future. Thanks. —TombRaiser SPEAK! 04:06, August 8, 2012 (UTC)
Thanks :) Jimeee (talk) 16:02, September 3, 2012 (UTC)
RE:Gratz
Edit
Thanks! I hope to write some news blogs soon, in addition to my usual bloggage.
--The Milkman | I always deliver. 14:50, September 10, 2012 (UTC)
Community content is available under
CC-BY-SA
unless otherwise noted.