Welcome, Wyatt Matthew!
---

Hi Wyatt Matthew, welcome to the Elder Scrolls Wiki! We're building a collaborative source of information for the Elder Scrolls lore, and we need your help. We saw you making some changes to our articles, and thank you for it. Hope you choose to further this project, and that we'll see you around in the future. If you choose to stay, here are some links to help you out: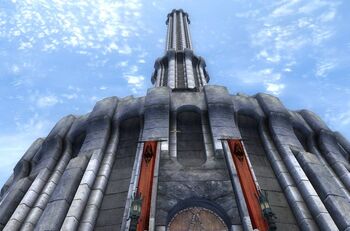 Internal pages:
External Wikipedia pages:
Remember that you should always sign your comments on talk and vote pages using four tildes, like this: ~~~~.
I hope you enjoy editing here and being a Elderscrollian! If you have any questions, see the help pages, add a question to the Forum, or ask one for our administrators or mentors.
Colors in Recent Changes
Edit
Hey there! I noticed the message you left on Rosenrot's talk page and think I can answer your question. Across the wiki, we use .css to color the names of admins, rollbackers, and bots etc, though MediaWiki:Common.css. It's set up as a subpage called /highlights.css. Just take a look, I'm sure you can figure it out :P. You'll need admin rights if you want to add that to another wiki, though. --— Deyvid Petteys (bother \ stalk) 18:54, March 3, 2012 (UTC)
It's a fairly complex process. I wouldn't recommend changing the .css unless you're experienced with it. Basically, to do it, you'll need to link to the subpage in your .css, then on the subpage, you'll add the coding for color and the usernames you want to color. --—

Deyvid Petteys

(bother \ stalk) 20:18, March 3, 2012 (UTC)
Honestly. I'm not entirely sure how it works. I just know how to update what's already in place. Elchzard handles it mostly. Try leaving a message on his talk page. --—

Deyvid Petteys

(bother \ stalk) 20:23, March 3, 2012 (UTC)
*Disclosure: Some of the links above are affiliate links, meaning, at no additional cost to you, Fandom will earn a commission if you click through and make a purchase. Community content is available under
CC-BY-SA
unless otherwise noted.