Welcome, YUBBO!

----


Hi YUBBO, welcome to the Elder Scrolls Wiki! We're building a collaborative source of information for the Elder Scrolls lore, and we need your help. We saw you making some changes to our articles, and thank you for it. Hope you choose to further this project, and that we'll see you around in the future. If you choose to stay, here are some links to help you out: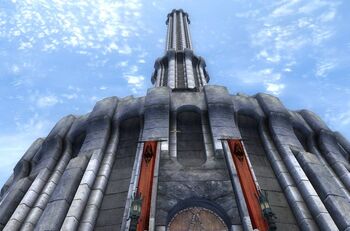 Internal pages:
External Wikipedia pages:
Remember that you should always sign your comments on talk and vote pages using four tildes, like this: ~~~~.
I hope you enjoy editing here and being a Elderscrollian! If you have any questions, see the help pages, add a question to the Forum, or ask one for our administrators or mentors.
Skyrim started behaving oddly the completion of main quest...
Edit
Hello people... i am experiencing a problem that is rather making me... nervous...
after i completed the main quest in skyrim, the game started behaving oddly...
i find people that do strange things:

Skjorr is resurrected. i can ask him for work and there are no issues related to him...
i find farstred and her husband that start working at the workbench of balimund in riften... are they supposed to be blacksmiths? :/ i suppose not...
NPCs start teleporting from place to place, i found once Farkas and two other members of the companions going randomly around "the reach" and disappearing some time later
the game keeps crashing in some occasions;

it started crashing when i approached shriekwind bastion from the south; then i managed to get to its entrance, but when i tried to get into it, the game crashed after the door opened, when it was supposed to do the loading screen.
now is doing this again, with Geirmund's hall... when i try to get into it, the game immediatly crashes.
what could be causing this? do i have to re-install the game?
i don't know where else to post this, i hope i will get some answer soon...--Yubbo (talk) 23:09, May 4, 2012 (UTC)
Community content is available under
CC-BY-SA
unless otherwise noted.