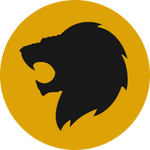 For other uses, see Willpower.

"Willpower runs over its foes with strength of numbers. It can quickly field a swarm of smaller creatures, then build their power and health into a greater threat. Willpower can protect you not only with its many guards, but with powerful spells to obliterate your opponent's forces."
―Game Terms
Willpower is one of the five available attributes in The Elder Scrolls: Legends.
When the player uses Willpower, they rely on unity and force of spirit to overcome their foes. Willpower is adept at amassing large armies, erecting strong defenses, and bolstering its forces with magic. Its actions are the best at destroying enemy creatures or bending them to the player's will.[1]
Notice: This table is generated automatically, so editing and updating it is possible only on the individual card pages listed.
Name
Attributes
Cost
Attack
Health
Type
Subtype
Rarity
Unique?
Text
Willpower
8
Action
Legendary
Fill the left lane with Stormcloak Skirmishers

or the right lane with Colovian Troopers

.
Willpower
Agility
5
5
5
Creature
Khajiit
Legendary
Yes
Summon: Ahnassi steals all keywords from enemy creatures.
Willpower
2
Action
Epic
Give your Activated supports

1

extra use.
Empower: +1 use.
Willpower
1
1
2
Creature
High Elf
Rare
Summon: +1/+1 if you have an action in your hand.
Willpower
4
3
1
Creature
Animal
Wolf
Epic
Other friendly Wolves have +2/+0.
Intelligence
Willpower
3
3
2
Creature
High Elf
Epic
At the end of your turn, if you played an action, Altmer Dragonknight gains +2/+2.
Willpower
2
1
1
Creature
Wood Elf
Common
Summon: Give another friendly creature power and health equal to Ambitious Hireling's power.
Willpower
6
4
4
Creature
Animal
Wolf
Epic
Breakthrough, Drain
Last Gasp: Draw the top creature of your deck and give it Breakthrough and Drain.
Willpower
2
Action
Common
Gain 5 health.
Willpower
Endurance
3
3
3
Creature
Imperial
Epic
Summon: Summon a 1-cost creature from your discard pile.
Intelligence
Willpower
Endurance
4
3
3
Creature
Dark Elf
Legendary
Yes
Summon: Choose a blessing from one of the Tribunal gods.
Exalt 3: Gain all three blessings instead.
Willpower
7
Action
Rare
Steal an enemy creature. It loses Guard, and is permanently Shackled.
Willpower
3
Action
Rare
No
Destroy all creatures with 2 power or less in one lane.
Willpower
3
1
4
Creature
High Elf
Epic
No
When you play an action, a random friendly creature gets +1/+1.
Willpower
4
4
4
Creature
High Elf
Common
No
When you play an action, give Auridon Paladin Drain this turn.
Willpower
8
5
7
Creature
Daedra
Legendary
Guard
When Auroran Sentry is dealt damage, you gain that much health.
Intelligence
Willpower
Agility
6
Action
Epic
Summon a

1

/

1

Recruit in each lane and give them Guard.
Empower: +1/+1.
Intelligence
Willpower
Agility
8
6
6
Creature
High Elf
Legendary
Yes
Drain
Summon: Draw a random action from your discard pile.
When you draw an action on your turn, deal 1 damage to your opponent.
Intelligence
Willpower
5
5
5
Creature
High Elf
Legendary
Yes
Summon: Draw a random action from your discard pile.
Your actions cost 1 less.
Willpower
2
2
1
Creature
Grummite
Common
Willpower
5
4
4
Creature
Dark Elf
Legendary
Rally 2
Your other Rallies give an extra +1/+1.
Strength
Willpower
Agility
2
2
2
Creature
Dark Elf
Rare
Plot: +1/+1 for each other card you've played this turn.
Willpower
6
3
5
Creature
Khajiit
Epic
Summon: Other friendly creatures in this lane gain "Pilfer: Draw a card" this turn.
Willpower
3
Action
Common
Prophecy
Set a creature's power to 1.
Willpower
1
Action
Epic
Draw a copy of a random creature from your opponent's deck.
Willpower
4
Action
Common
Gain 2 health for each friendly creature.
Willpower
2
1
Creature
Khajiit
Rare
Pilfer: Draw two cards
Sacrifice Blood Pact Messenger at the end of the turn.
Strength
Willpower
Endurance
3
3
3
Creature
Dark Elf
Legendary
Yes
Rally
When you Rally with no creatures in your hand, first draw Bolvyn Venim from your deck.
Willpower
8
7
8
Creature
Daedra
Epic
Summon and Pilfer: Summon a random creature with cost 3 or less.
Willpower
4
3
3
Creature
Imperial
Rare
Summon: If you have another creature in each lane, set a creature's power to 1.
Willpower
2
3
2
Creature
Imperial
Rare
When you summon another creature, gain 1 health.
Willpower
3
Action
Shout
Common
Shout - Level 1
Summon a 3/3 Sovngarde Hero


Shout - Level 2
Summon two 3/3 Sovngarde Heroes

.
Shout - Level 3
Fill a lane with 3/3 Sovngarde Heroes

.
Willpower
0
Action
Common
Give a creature -4/-0 this turn.
Willpower
5
Action
Rare
Banish a creature.
Willpower
2
1
5
Creature
Khajiit
Common
No
Willpower
1
2
1
Creature
Khajiit
Common
Willpower
5
3
5
Creature
Imperial
Epic
Guard
Summon: Give your Activated supports an extra use.
You may Activate your supports an extra time each turn.
Willpower
5
1
2
Creature
Imperial
Rare
After you play an action, summon a random creature from your deck with the same cost.
Willpower
1
1
3
Creature
Imperial
Common
Willpower
1
1
3
Creature
Imperial
Common
Drain
Willpower
9
Action
Legendary
Destroy a creature.
Plot: Steal the creature instead.
Willpower
2
2
1
Creature
Nord
Common
Prophecy
Summon: Give a creature +0/+2.
Willpower
3
2
5
Creature
Nord
Common
When you summon a Dragon, Cliffside Lookout gains +1/+1.
Willpower
Agility
Endurance
6
4
4
Creature
Imperial
Legendary
Yes
Other friendly creatures in this lane have Guard.
At the end of your turn, summon a 1/1 Recruit in each lane.
Willpower
7
3
3
Creature
High Elf
Rare
No
Summon: Give another frienfly creature +4/+4. It becomes .
Willpower
4
4
3
Creature
High Elf
Epic
No
Prophecy
Summon: Give a creature -4/-0 this turn.
Willpower
3
Support
Ongoing
Epic
At the end of your turn, if you gained health, summon a 2/2 Familiar.
Willpower
2
Action
Rare
Summon two 1/1 Imperial Grunts to a lane.
Plot: Gain 1 health for each friendly creature in that lane.
Willpower
2
2
1
Creature
Imperial
Common
Strength
Willpower
3
Action
Rare
Give a creature +2/+0, Breakthrough and "Slay and Pilfer: Draw a card" this turn.
Willpower
5
4
5
Creature
Khajiit
Epic
No
Pilfer: Draw a random support from your deck.
Willpower
8
Action
Legendary
Destroy all creatures in a lane.
Willpower
4
Item
Legendary
Yes
+4/+4
Slay: Banish the slain creature if it's Undead.
Willpower
3
3
3
Creature
Nord
Epic
When an enemy rune is destroyed, gain 3 health.
Willpower
1
1
1
Creature
Khajiit
Legendary
Pilfer: Descendant of Alkosh gains +1/+1 and a random keyword.
Willpower
2
Action
Rare
Shackle a creature.
Willpower
4
Action
Rare
Destroy a creature with 4 power or less and give its Keywords to a random Dragon in your hand.
Willpower
4
Support
Ongoing
Epic
Friendly creatures have +0/+1.
Willpower
5
Support
Ongoing
Epic
Friendly creatures have +1/+1.
Intelligence
Willpower
Agility
3
3
3
Creature
High Elf
Rare
Drain
Summon, Last Gasp, and Slay: Deal 1 damage to your opponent.
Willpower
5
5
5
Creature
Dark Elf
Common
Guard
Strength
Willpower
Agility
5
4
5
Creature
Dark Elf
Legendary
Yes
The first time you play a card each turn, draw a random card from your deck with cost equal to your remaining magicka.
Willpower
3
4
2
Creature
Nord
Rare
Summon: Draw a card if an enemy rune has been destroyed this game.
Willpower
5
3
5
Creature
Imperial
Legendary
No
Drain
Double the amount of health you gain.
Willpower
Endurance
4
Action
Epic
Destroy an enemy creature or support card.
Willpower
5
8
8
Creature
Imperial
Rare
Guard
Willpower
1
Support
Activate
Common
Activate: Gain 2 health.
Willpower
2
Support
Activate
Rare
Activate: Give a friendly creature Guard.
Willpower
3
1
1
Creature
Khajiit
Epic
No
Pilfer: Double Elsweyr Lookout's power and health.
Willpower
Endurance
4
4
5
Creature
Imperial
Epic
Guard
Slay: Gain 3 health.
Willpower
Agility
Endurance
2
2
3
Creature
Imperial
Rare
Pilfer: Summon a 1/1 Recruit in the other lane.
Willpower
1
Action
Common
Destroy a creature with 2 power or less.
Willpower
2
2
2
Creature
Animal
Wolf
Undead
Spirit
Common
Willpower
3
3
3
Creature
Daedra
Rare
Guard
Summon: You gain 1 health for each enemy creature.
Willpower
2
1
3
Creature
Imperial
Rare
When you summon another creature, give it +1/+0.
Willpower
4
3
4
Creature
Imperial
Rare
Guard
Summon: You may discard a card to summon a 2/2 Colovian Trooper with Guard in the other lane.
Willpower
3
Support
Ongoing
Legendary
No
Your supports cost 1 less.
When you have 4 supports, sacrifice Forward Camp and summon an Eastmarch Crusader in each lane.
Willpower
2
Item
Rare
+2/+0
Summon: The wielder is immune to damage this turn.
Willpower
Endurance
6
2
2
Creature
Imperial
Legendary
Yes
Summon: Summon a 2/2 Colovian Trooper with Guard in each lane. When a friendly creature is destroyed, General Tullius gains +1/+1.
Willpower
3
3
3
Creature
Daedra
Common
Prophecy, Drain
Willpower
6
4
4
Creature
Daedra
Rare
Guard
Summon: If you have more health than your opponent, summon a copy of Golden Saint in the other lane.
Willpower
5
4
4
Creature
Imperial
Common
Willpower
4
2
3
Creature
Dark Elf
Rare
Exalt 4: +3/+3.
Summon: Destroy a creature with less power than Grand Inquisitor.
Willpower
3
3
4
Creature
Wood Elf
Epic
Summon: Draw a card for each Gray Viper Brigand in your discard pile.
Willpower
3
2
1
Creature
Nord
Rare
Summon: Transform an enemy creature with 2 power or less into a Sweet Roll.
Strength
Intelligence
Willpower
2
1
2
Creature
Argonian
Rare
Prophecy, Guard
Summon: Draw a card.
Willpower
5
3
3
Creature
Breton
Rare
Expertise: Give friendly creatures +1/+1.
Willpower
7
0
5
Creature
Imperial
Legendary
No
Expertise: You may trade Guildsworn Honeytongue for an enemy creature.
Willpower
5
4
6
Creature
Nord
Common
Summon: If you have a...
card in play, put an Improvised Weapon into your hand.
card in play, put a Forked Bolt into your hand.
Willpower
2
1
5
Creature
Imperial
Common
Expertise: You gain 2 health.
Willpower
5
5
3
Creature
Nord
Legendary
When a friendly creature destroys an enemy rune, equip it with a random item.
Willpower
12
Support
Activate
Legendary
Yes
Activate: Summon a non-Unique Dragon of your choice from your deck.
Willpower
2
Action
Rare
Prophecy
Give all enemy creatures -2/-0 until the start of your turn.
Strength
Willpower
Agility
4
Support
Ongoing
Epic
No
Give the second creature you summon each turn +2/+2.
Willpower
2
Action
Common
Prophecy
Gain 5 Health.
Willpower
2
0
3
Creature
Nord
Epic
When another friendly creature attacks, Helgen Squad Leader gains +1/+0.
Willpower
5
2
3
Creature
High Elf
Rare
Guard
Pilfer: Creatures you summon this turn are transformed into random Daedra.
Willpower
5
4
4
Creature
Imperial
Epic
Hero of Anvil costs 1 less for each creature summoned this turn.
Willpower
4
3
3
Creature
High Elf
Rare
Willpower
4
3
6
Creature
Kwama
Rare
Guard
Willpower
4
6
3
Creature
Kwama
Rare
Breakthrough
Willpower
4
3
3
Creature
Kwama
Rare
Willpower
3
1
1
Creature
Dark Elf
Common
Summon: If you have a...
card in play, gain 3 magicka this turn.
card in play, draw a card.
Willpower
1
Action
Common
Prophecy
Summon a 0/5 Illusory Wall with Guard in each lane. Sacrifice them at the start of your turn.
Willpower
1
0
5
Creature
Defense
Common
Prophecy, Guard
Sacrifice this at the start of your next turn.
Willpower
6
Action
Epic
Randomly destroy all but one creature on both sides of each lane.
Willpower
4
Support
Ongoing
Rare
Summon: Put a 1/2 Septim Guardsman

with Guard into your hand.
Friendly Guards have +1/+0.
Willpower
1
1
1
Creature
Imperial
Common
Willpower
3
3
4
Creature
Imperial
Common
Willpower
5
Support
Ongoing
Epic
At the end of your turn, summon a 1/1 Imperial Grunt

.
Willpower
4
Action
Rare
Fill a lane with 1/1 Imperial Grunts

.
Willpower
5
3
3
Creature
Imperial
Rare
Summon: +1/+1 for each other friendly creature.
Willpower
2
Action
Rare
Shackle a creature. If you have four or more creatures, destroy it instead.
Strength
Willpower
Endurance
4
2
4
Creature
Dark Elf
Epic
Rally 2
Last Gasp: Give a random creature in your hand +2/+2.
Willpower
7
3
3
Creature
Nord
Legendary
Yes
Summon: Summon a Stormcloak Skirmisher

in the left lane and a Colovian Trooper

in the right lane. At the start of your turn, if your lanes are full, you win the game.
Willpower
4
3
3
Creature
Fabricant
Common
Summon: If you have a card in play, summon a copy of Kagouti Fabricant in the other lane.
Willpower
5
4
4
Creature
Dragon
Rare
Summon: Give all enemy creatures in the land -1/-0.
Willpower
3
1
6
Creature
Dark Elf
Rare
Rally, Guard
Willpower
5
3
3
Creature
Imperial
Common
Prophecy, Guard
Summon: You gain 3 health.
Willpower
2
2
3
Creature
Imperial
Common
Guard
Willpower
1
1
1
Creature
Kwama
Common
Willpower
5
4
4
Creature
Kwama
Epic
Plot: Summon a 1/1 Kwama Forager in each lane.
Other friendly Kwama have +1/+0.
Willpower
4
3
4
Creature
Nord
Imperial
Legendary
Yes
When you summon an Imperial, summon a 1/1 Imperial Grunt

in the other lane.
Willpower
7
4
4
Creature
Imperial
Common
Summon: Other friendly creatures get +1/+1.
Willpower
2
Item
Rare
Guard
+1/+3
Willpower
4
2
5
Creature
Imperial
Common
Guard
Summon: If you have another creature in each lane, +0/+3.
Willpower
5
4
4
Creature
Dark Elf
Epic
Exalt 2: Give other friendly creatures in this lane +2/+2.
Willpower
5
2
2
Creature
Nord
Epic
Prophecy
Summon: Give a creature +2/+2 and Guard.
Willpower
3
Action
Common
Destroy a creature with

1

power or less.
Empower: +1 power.
Willpower
5
3
8
Creature
Nord
Legendary
Yes
Guard
Lydia guards both lanes.
Intelligence
Willpower
3
Action
Rare
Deal 1 damage, gain 1 health, and draw a card.
Willpower
10
6
6
Creature
Mantikora
Epic
Summon: Destroy an enemy creature in this lane.
Willpower
1
1
1
Creature
Imperial
Common
Summon: Put a 0/2 Makeshift Defenses

with Guard into your hand.
Strength
Intelligence
Willpower
4
3
6
Creature
High Elf
Epic
Master of Incunabula has the Expertise abilities of all your creatures.
Willpower
Agility
4
3
5
Creature
Khajiit
Epic
Friendly creatures with Pilfer can attack an additional time each turn.
Willpower
5
Action
Rare
No
Steal an enemy creature with 3 power or less until the end of the turn. It gains Charge.
Willpower
11
5
5
Creature
Nord
Legendary
Yes
Summon: Steal an enemy creature.
Willpower
Agility
4
Action
Rare
Move a friendly creature and give it +3/+0 and Drain this turn.
Willpower
4
4
3
Creature
Nord
Common
Guard
Plot: Put a random Guard into your hand.
Willpower
4
3
4
Creature
Dark Elf
Epic
Summon: Summon a 0/1 Target with Guard for your opponent.
Slay: Draw a card. If it's an action, reduce its cost to 0.
Willpower
3
2
4
Creature
Nord
Rare
When an enemy rune is destroyed, Morthal Executioner gains +2/+0.
Willpower
2
2
3
Creature
Khajiit
Epic
When Mystic of Ancient Rites Empowers an action in your hand, the Empower bonus does not expire at the end of turn.
Willpower
3
4
5
Creature
High Elf
Epic
Guard
Willpower
0
Action
Rare
Give an enemy creature -1/-0 and a friendly creature +1/+0 this turn.
Willpower
1
Action
Common
Prophecy
Give a friendly creature in each lane +0/+2 and Guard.
Willpower
4
4
4
Creature
Animal
Wolf
Epic
Pilfer: Summon a 1/1 Young Wolf.
Other friendly Wolves have +1/+1.
Willpower
3
2
2
Creature
Animal
Wolf
Common
Summon: Summon a 1/1 Young Wolf

in the other lane.
Willpower
3
2
3
Creature
Imperial
Rare
Summon: Steal a creature's Keywords.
Willpower
5
5
6
Creature
Imperial
Rare
No
Guard
When your opponent draws a Prophecy from a rune being destroyed, put a 1/2 Septim Guardsman with Guard into your hand.
Willpower
5
Action
Common
Prophecy
Destroy a creature.
Willpower
5
5
4
Creature
Imperial
Epic
Summon: Give a friendly creature Drain this turn.
Willpower
3
5
5
Creature
Animal
Beast
Epic
Pit Lion can't be summoned unless there's a friendly unit in each lane.
Willpower
6
Action
Legendary
No
Destroy up to three random enemy creatures.
Intelligence
Willpower
Endurance
8
Action
Epic
Set each creature's power and health to 1.
Willpower
6
3
3
Creature
Imperial
Epic
Summon: Give creatures in your deck +2/+2.
Willpower
2
2
1
Creature
Imperial
Common
Summon: Draw a card if you have two other creatures.
Willpower
2
2
2
Creature
Khajiit
Common
No
Prophecy
Summon: Gain 2 health.
Willpower
3
0
5
Creature
Defense
Rare
Summon: Shackle an enemy creature while you have Prison Ship.
Willpower
Agility
5
4
4
Creature
Khajiit
Epic
Drain, Guard
When you gain health, Protector of the Mane gains +1/+1.
Willpower
3
2
2
Creature
Daedra
Common
Summon: Give a creature +1/+1.
Willpower
3
2
2
Creature
Khajiit
Common
Pilfer: Draw a card.
Willpower
2
4
1
Creature
Daedra
Epic
Summon: Gains Drain if there is an enemy creature in this lane.
Willpower
3
Support
Activate
Epic
No
Activate: Give a friendly creature -1/-1 and summon a 1/1 Reconstructed Spider.
Strength
Willpower
Endurance
2
1
1
Creature
Dark Elf
Rare
Charge, Drain, Ward
Willpower
3
3
3
Creature
Nord
Common
Expertise: Summon a 1/1 Recruit.
Willpower
7
5
5
Creature
Imperial
Legendary
No
Breakthrough
Summon: Summon a 1/1 Imperial Grunt

, then gain 1 health for each friendly creature.
Willpower
3
3
3
Creature
High Elf
Common
Summon: Give other friendly creatures in this lane +1/+1 if the top card of your deck is .
Willpower
4
4
4
Creature
Dragon
Common
Guard
Strength
Willpower
2
2
2
Creature
Nord
Epic
Summon: If you have less health than your opponent, +0/+2 and Guard. Otherwise, +2/+0 and Breakthrough.
Willpower
4
4
4
Creature
Nord
Common
No
Breakthrough
Summon: You gain 4 health.
Willpower
7
5
5
Creature
Imperial
Legendary
Breakthrough
Summon: Summon a 1/1 Imperial Grunt

.
Willpower
3
1
6
Creature
Khajiit
Rare
No
Guard
Pilfer: Move Riverhold Escort to the other lane.
Willpower
3
2
5
Creature
High Elf
Common
No
Treasure Hunt – Support: Draw a card.
Willpower
7
Action
Common
Destroy an enemy creature. Give all friendly creatures in its lane +1/+1.
Willpower
1
2
1
Creature
Daedra
Common
Willpower
1
Action
Common
Summon a 1/1 Imperial Grunt

in each lane.
Willpower
7
7
7
Creature
Daedra
Rare
Summon: Choose a cost.
Your opponent can't play cards with the chosen cost.
Willpower
6
4
7
Creature
Animal
Beast
Common
Guard
Willpower
0
1
2
Creature
Imperial
Rare
Guard
Willpower
2
2
2
Creature
Daedra
Common
Summon: Give a creature -2/-0 this turn. It loses Cover.
Willpower
4
2
2
Creature
Imperial
Rare
Summon: Summon a random elixir.
Willpower
8
8
8
Creature
Daedra
Epic
Guard
When your opponent summons a creature, reduce its power to 0 until the start of your turn.
Willpower
2
3
2
Creature
Imperial
Common
No
Intelligence
Willpower
6
4
4
Creature
High Elf
Epic
Summon: Deal 2 damage to an enemy creature, or give a friendly creature +2/+2.
Willpower
2
Action
Rare
Give friendly creatures with Pilfer +2/+0 and Breakthrough this turn.
Willpower
2
1
3
Creature
Animal
Wolf
Rare
+2/+0 while you have the most creatures in this lane.
Willpower
5
3
5
Creature
Imperial
Common
Guard
Summon: +1/+1 if you have another creature with Guard.
Willpower
1
2
2
Creature
Imperial
Common
Willpower
0
Action
Common
Enemy creatures lose Cover.
Willpower
3
3
3
Creature
Nord
Undead
Spirit
Common
Willpower
4
1
1
Creature
Grummite
Common
Summon: +1/+1 for each other friendly creature.
Willpower
Double Cards
Common
Willpower
Endurance
3
Action
Rare
Summon a random 1-cost creature in each lane.
Willpower
5
4
3
Creature
Daedra
Epic
Summon: Destroy an enemy creature with 2 power or less.
Willpower
2
Action
Common
Prophecy
Give a creature Guard.
Draw a card.
Willpower
2
4
1
Creature
Daedra
Epic
Willpower
3
Support
Activate
Rare
Activate: Summon a 0/1 Target with Guard for you or your opponent.
Willpower
2
2
2
Creature
High Elf
Common
Other friendly creatures in this lane have +0/+1.
Willpower
1
1
1
Creature
High Elf
Common
Summon: Give a creature +0/+2.
Intelligence
Willpower
Endurance
6
5
5
Creature
Dark Elf
Rare
Summon: Trigger the Exalt of each friendly creature.
Willpower
6
6
7
Creature
Wood Elf
Legendary
Yes
Summon: This lane becomes Mania.
Willpower
2
2
3
Creature
High Elf
Common
Willpower
3
1
3
Creature
High Elf
Common
After you play an action, summon a 1/1 Thalmor Soldier

.
Willpower
1
1
1
Creature
High Elf
Common
Willpower
4
5
5
Creature
Imperial
Legendary
Yes
Immune to Lethal.
Slay: Discard all copies of the slain creature from the opponent's deck.
Willpower
6
Support
Ongoing
Legendary
Yes
When you have 0 or less health, sacrifice The Mechanical Heart, set your health to 10, and restore a rune.
Willpower
3
2
2
Creature
Khajiit
Rare
Summon: Steal the top card of the opponent's deck and replace it with a Counterfeit Trinket

.
Willpower
3
2
4
Creature
Imperial
Epic
Your support cards with Activate abilities have unlimited uses.
Willpower
Agility
Endurance
3
Support
Ongoing
Epic
While you have a creature in each lane, your creatures and actions cost 1 less.
Willpower
5
5
5
Creature
Animal
Beast
Common
Willpower
3
Support
Ongoing
Rare
If your opponent doesn't damage you on their turn, sacrifice this and summon a Priest of the Moons

in each lane.
Strength
Willpower
4
5
4
Creature
Nord
Legendary
Yes
Prophecy, Breakthrough, Guard
Strength
Willpower
4
3
3
Creature
Nord
Epic
When an enemy rune is destroyed, draw a card.
Willpower
6
Item
Legendary
Yes
+3/+5
At the start of your turn, the wielder Battles an enemy creature of Umbra's choosing.
Willpower
3
2
2
Creature
Animal
Wolf
Common
Summon: +1/+1 for each other friendly Wolf.
Willpower
6
5
5
Creature
Dragon
Legendary
No
Drain
+5/+5 while you have 30 or more health.
Strength
Intelligence
Willpower
11
3
3
Creature
High Elf
Legendary
Yes
Expertise: Deal 3 damage, you gain 3 health, and draw 3 cards.
Willpower
4
4
6
Creature
Imperial
Legendary
Yes
When one of your runes is destroyed, you gain 5 health instead of drawing a card.
Willpower
4
3
3
Creature
Imperial
Common
Willpower
0
Action
Legendary
Give other friendly creatures +1/+1.
Willpower
5
5
5
Creature
God
Legendary
Yes
Exalt 3: +5/+5 while you have an Exalted creature in play, you can't lose the game.
Willpower
2
2
2
Creature
Nord
Common
Drain
Exalt 3: +2/+2